One of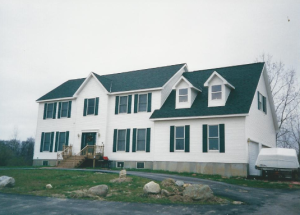 the important things in modular construction is your land. You cannot plan or design a modular home floor plan if you do not understand the location and landscape of your land. For this reason, planning and designing your modular home must be correlated with your land area and its topography.
Choosing a Modular Home's Site
Sometimes, as a home buyer, you have chosen a floor plan first before considering the land. Often this can bring issues, so it is advised that you must select or have your land assessed prior to planning the modular home floor plan.
When searching or buying for land, do not select the land with clay soil. Construction of foundation would be difficult and could shrink your modular home in the long run.
Topography of Land vs. Modular Home Floor Plan
Slopes are often found to be a challenge in modular construction. They can modify the standard floor plan and can make the construction longer. Clean up or excavation will be done to the land's elevation or gradient to place a sturdy and solid foundation may cost you.
To prevent this, hire a trusted and experienced general contractor or home builder. Our experienced contractor in Jackson, Michigan makes planning, designing and building prefab homes possible.
In case you still have questions about modular homes, you may contact Legendary Homes Inc in Jackson, Michigan. A representative will be happy to assist you. Meanwhile, you can check our modular home price sheets by signing up to our blog.
 Topic: Modular Home Floor Plan