Why You Should Check the Energy Efficiency of a Modular Home Floor Plan
T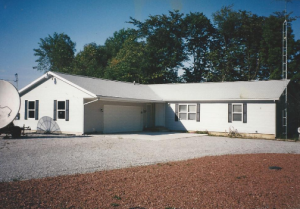 hese days' modular home owners and home buyers want properties that demand as little of their time in upkeep, and as little of their income in running and maintenance costs, as possible. No one wants to be spending money they don't have to, so get up to speed on your home's energy efficiency and get the benefits you are entitled to.
Check Energy Efficiency Rating of your Home
The American Building Department outlines the energy-efficiency requirements of building a new modular home, or modifications to existing modular homes, and the need to comply with under the National Construction Code for prefab homes. The HUD Code provides the official energy rating system that evaluates existing homes and new builds on their energy-efficiency. Each modular home in Adrian is built through the standards of HUD, so the energy efficiency rating is guaranteed to be of quality. Just ensure that you hire a valid modular home contractor.
Confirm Insulation of your Modular Home
Increasing your modular home's thermal efficiency is simple. You can do that by installing insulated walls that reduces your energy, water and gas bills. An insulated modular home will not only cut your living costs, but a higher star rating is a real asset when selling your home.
Energy Efficient Modular Home is Solar
There is little doubt that installing solar in your prefab home will save you a significant amount of money in the long run, and it's extremely beneficial for the environment.
In case you still have questions about modular homes, you may contact Legendary Homes Inc in Jackson, Michigan. A representative will be happy to assist you. Meanwhile, you can check our modular home price sheets by signing up to our blog.
 Topic: Modular Home Floor Plan