Mistakes in Modular Home Construction and Easy Ways to Avoid Them
In a modular home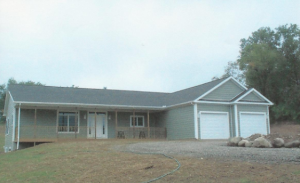 construction process, you cannot help but make mistakes. These pitfalls are usually minor ones and can be avoided by applying certain techniques.
Hiring a Wrong Modular Home Company
It is inevitable that you will work with the incorrect modular home company. Often this mistake is initiated by the immediate need of a home. You should not hire the first modular company you saw because you are 'encouraged' by their work and price. Be a wise home buyer. Search for three to five companies and compare their offers on modular home construction. The company with excellent credentials and bids diligently must be your choice.
Choosing a Contractor Based on Low Price Deal
Modular homes are not always constructed on lesser cost. Do not be afraid to ask what is included in the price. If the presented cost only includes the modular home, then you must price out the home preparation work. The entire modular home construction cost should also include the excavation, septic system, foundation, electrical, mechanical, permits, well, and other necessary prerequisites before you take delivery of your home. Review everything on the list so that your home will be built to the quality level you expect and includes all the necessary items to complete your project.
You Do Not Forsee the Landscaping Fees
Modular homes need to be installed on cleared lots. This requires homeowners to remove any grass, debris and trees before a module can be brought in. Not doing this beforehand can delay installation or cause construction crews to work overtime due to obstacles. Be smart and make informed decisions concerning the cost of landscaping vs. the extra cost of setting the home if you have not properly cleared the building lot. It will often be cheaper and more attractive to clear the land and then paying a landscaper to replace any lost grass and shrubbery.
In case you still have questions about modular homes, you may contact Legendary Homes Inc in Jackson, Michigan. A representative will be happy to assist you. Meanwhile, you can check our modular home price sheets by signing up to our blog.
 Topic: Modular Home Construction