The Bright Side of Energy Efficient Modular Home Construction in Jackson, Michigan
We alwa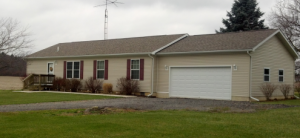 ys look forward to the bright side of everything, and modular home construction is included.
Modular construction is realized to give energy efficient homes to the people of Jackson, MI. It is a process by which many have invested. The building process of a modular home is controlled to meet efficiency standards and bring positive outlook to the modular market.
Legendary Homes Inc. of southern Michigan has become a premier home builder who continuously promotes and constructs energy efficient modular homes. The following benefits are offered by our efficient homes;
Energy Efficient Modular Home Design Conserves Energy
Each energy efficient modular homes offer a variety of beneficial features, and the first advantage to having one is enjoying the modular home design. Legendary Homes Inc. designs and builds high quality homes that reduce energy consumption. Solar panels and other heating and cooling techniques or advancements are installed with modular homes to meet the energy efficiency standards.
Efficient Modular Homes Reduce Utility Cost
Because of the controlled process and installed insulation, owners of modular homes in Jackson, MI enjoys with the lower monthly costs. The energy consumption each month is lower since heating and cooling techniques are placed with modular home construction.
Energy Efficient Modular Home Construction is Environment- Friendly
Environmentally minded individuals will be pleased to know that the method in which we build our homes minimizes building waste and utilizes sustainable construction materials. Pre-built components including trusses and pre-hung doors, allow a more efficient use of raw materials while oriented strand board used to sheathe roofs and walls, is an engineered wood product that comes from fast growth forests.
In case you still have questions about modular homes, you may contact Legendary Homes Inc in Jackson, Michigan. A representative will be happy to assist you. Meanwhile, you can check our modular home price sheets by signing up to our blog.
 Topic: Modular Home Construction