Seven Subcontractors You Didn't Know Are Involved in Modular Home Construction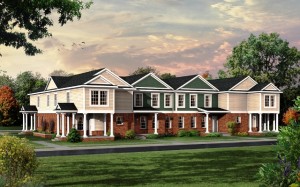 Aside from the manufacturer, general contractor, and modular home dealer, there are subcontractors involved in the construction process. These persons are essential in erecting the modular home in Michigan.
Subcontractors in Modular Home Construction
Engineers and Architects
The general contractor will need to hire a local engineer or architect to complete the modular home construction process. At times you will be required to hire an environmental engineer to insure your home's excavation does not interfere with wetlands or neighboring building lots. Contact your local permit office for more information of you requirements for an engineer.
Excavator
You will need an excavator to dig your modular homes foundation, clear the building site, back fill the foundation and complete both rough and final grading. In addition, your excavator can remove or add soil to your building site as required to build your home.
Foundation Company
Your modular home will require a foundation, either a crawl space or full basement or pilings for your home. The foundation company could install block walls, poured walls, a wooden foundation, precast wall system or insulated concrete forms for your modular homes foundation.
Carpenters
After your modular home is set on the foundation, you will need carpenters to finish out the exterior trim, build porches, decks, garages and other on site construction elements. You will also need a carpenter to complete minor work inside the modular home. This includes positioning stairs, installing doors, adjusting windows and doors and more. Your modular home dealer will help you understand the required carpentry work for your new home.
Plumbers
During the modular home construction process, the sections are delivered with the plumbing stubbed through the first floor of the home. Homes with two stories will need to have plumbing connections completed in access panels in the modular homes ceiling or floors. Plumbers will also install waste lines for sewage and the modular homes water heating system.
Electricians
General contractors of modular home construction will need electricians after modular homes are set on the foundation because 95% of the electrical work is completed. The last five percent or so of electrical work will include wiring the panel box, connecting the main power source to the panel box and any interconnection between modules.
HVAC Contractor
Most modular homes come standard with electric baseboard heating. Unfortunately, most people doing the modular home construction desire to have forced air heating and cooling systems or hot water radiant heating systems. If you are opting for a forced air system for your modular home, your HVAC contractor will install the heating and cooling system and also any required duct work.
In case you still have questions about modular homes, you may contact Legendary Homes Inc in Jackson, Michigan. A representative will be happy to assist you. Meanwhile, you can check our modular home price sheets by signing up to our blog.
Topic: Modular Home Construction