Legendary Homes Inc. is your Modular Home Dealer in Michigan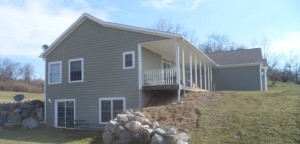 Legendary Homes Inc. is Michigan's premiere modular home dealer. For over 20 years we have helped families acquire quality and affordable modular homes in Michigan. It is our commitment as a modular home dealer to put you, the customer first, and to help you find the perfect home for your living needs including capes, ranches and two storey modular home, as well as single wide and sectional modular homes built by several quality manufacturers.
Our Goal as Your Modular Home Dealer
As your modular home dealer our goal is your satisfaction. Our reputation for quality and service after the sale is confirmed by the thousands of customers to whom we have provided housing for over 20 years. We will help you purchase the home of your dreams as well as provide utmost service to you.
Legendary Homes Inc. is offering modular homes, single and double wide homes. We also construct used homes with many available options such as in ranches, two story, single wide and multi- section modular homes. Hundreds of floor plans and options available to meet even the most discreet shopper in our company.
It always has been, and always will, be our mission as the premier modular home dealer to provide caring customer service and quality products as your modular home dealer that are backed up by highly skilled craftsmen who pay attention to every detail.
Known to many as the top modular home dealer, we also offer construction services such as modular additions, garages, and remodeling. If you need a company to assist you in your next upcoming project, why not work with a company that cares about your next project with passion to exceed your requirements.
As with all modular homes, there are many options and floor plans to choose from, but at Legendary Homes we understand the importance of a home accommodating your living needs and have the experience and expertise to custom design a floor plan that will suit you and your families living needs perfectly! We also offer turnkey packages in Jackson, Michigan.
In case you still have question about modular homes, you may contact Legendary Homes Inc in Jackson, Michigan. A representative will be happy to assist you. Meanwhile you can check our modular home price sheets by signing up to our blog
Topic: Modular Home Dealer