Legendary Homes, Inc... Your Best Source for Modular Homes in Southern Michigan, Northern Ohio, and Eastern Indiana
Located South of Jackson Michigan


---

Hours

Monday: Closed

Tuesday: 11:00am - 6:00pm

Wednesday: 12:00am - 5:00pm

Thursday: 11:00am - 6:00pm

Friday: 12:00am - 5:00pm

Saturday: 10:00am - 2:00pm

Sunday: Closed


---

Legendary Homes Inc

About Legendary Homes Inc.- Modular Homes of Jackson Michigan *High Quality Modular Homes *Over 20 Years Experience *Great Reputation *Financing for Modular Homes *Legendary Homes has been providing quality modular homes to Clarklake, Michigan and the surrounding Jackson, Michigan area for close to 20 years. Legendary Homes provides the highest quality modular homes in Southern Michigan and Norhtern Ohio. We have an excellent reputation and have strong relationships with the top modular home companies and financial lenders. When you purchase a new home from Legendary Homes Inc, we are able to provide breeze ways, porches, decks, and landscaping. "One Call Does it All"

Don't settle for Ordinary When YOU can have Legendary!

Legendary Homes Inc
10197 S Meridian Rd
Clarklake, Michigan 49234
Office - 800-716-6845

Todd Rutledge - Builder

CALL TODAY
(517)206-2435 - Todd's Mobile

---

Service Areas:

Michigan - Jackson, Ann Arbor, Adrian, Lansing, Detroit, Battle Creek, Hillsdale, Coldwater and surrounding areas.
Ohio - Bryan, Arcbold, Wauseon, Toledo
Also serving Eastern Indiana
Welcome to Legendary Homes based south of Jackson, MI and serving the greater Southern Michigan, Northern Ohio, and Eastern Indiana areas!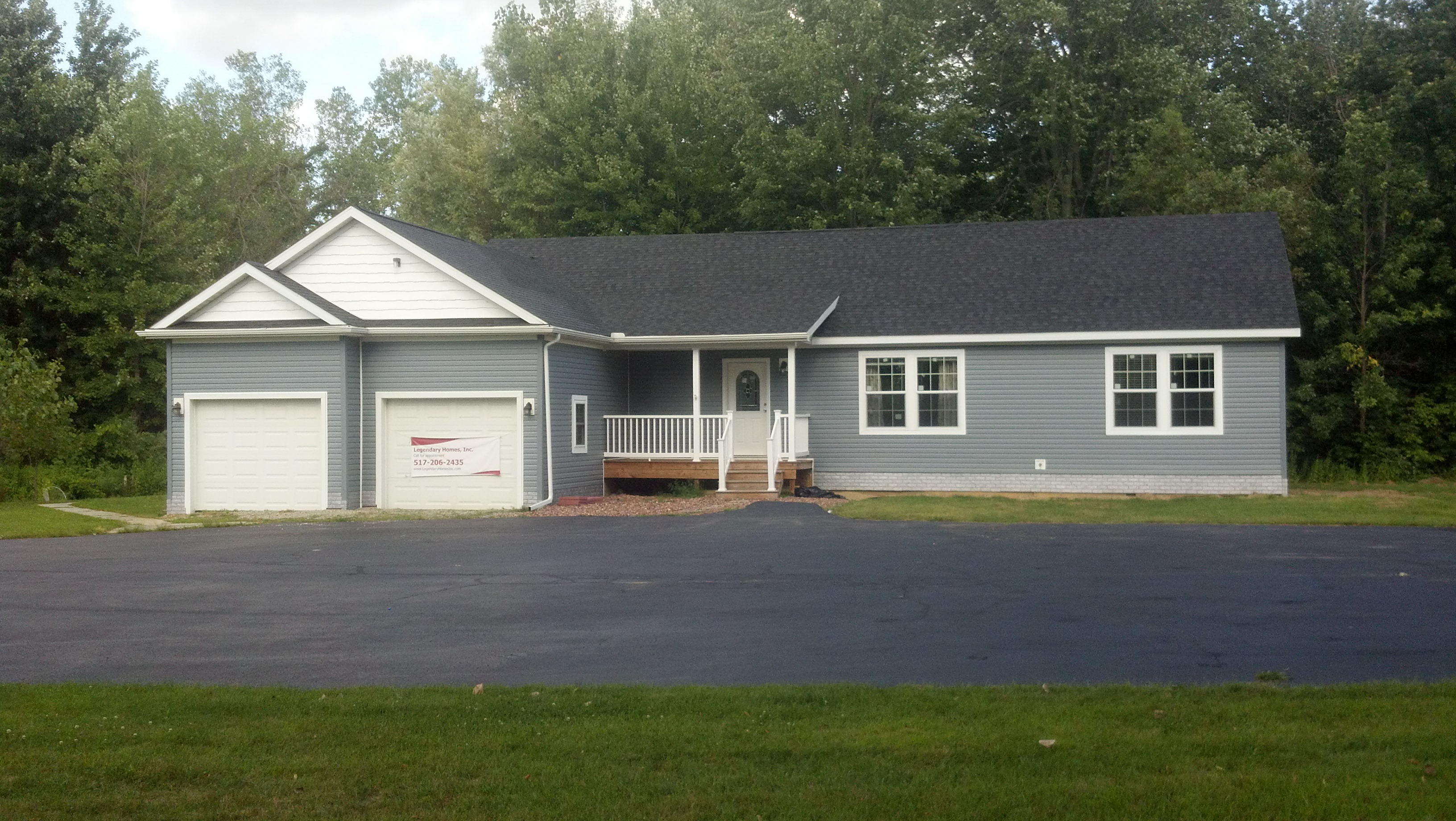 Why Settle For Ordinary When YOU Can Have Legendary?
Legendary Homes offers high quality modular homes and multi-box modular homes at competitive prices and has been nominated for Redman Homes #1 builder for Michigan and Ohio both in 2005 and 2007. Whether you pick one of our existing floor plans or choose to design your own custom floor plan, we are here to guide you through the process of selecting and designing your new home.
Not only do we assist you in choosing and designing your new home, we also offer the following services to help make your dreams reality:
Site location, permits, well drilling and septic

Excavation, foundation, plumbing, electrical, HVAC

Breeze ways, porches, decks and landscaping
We welcome, in particular young families, empty nesters and retired senior citizens to discuss with us your dreams for home ownership in Southern Michigan and Northern Ohio. If you already live in our region and want to stay or want to relocate here for schools, jobs or retirement, we can design a turn-key project that will allow you to experience a comfortable and enjoyable lifestyle in a quality-built modular home at an affordable price.
You can "Click Here" for floor plans and pricing.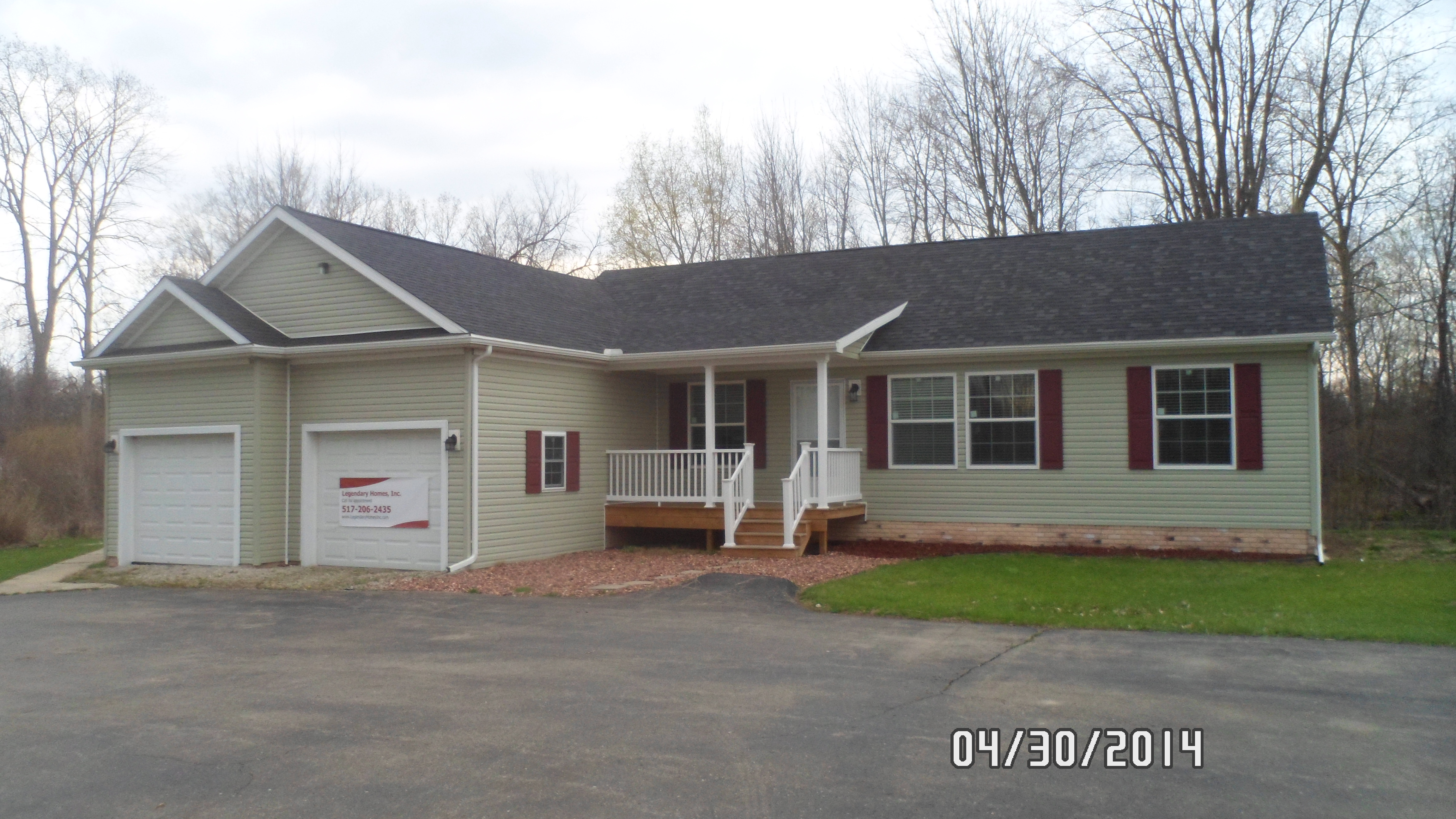 Offering Redman Homes and Genesis Homes a division of Champion Homes
Modular Homes Services: Complete Construction Packages available
By

Todd Rutledge

, Builder, LegendaryHomesInc.com