Truth and Myths of Modular Home Additions in Jackson, Michigan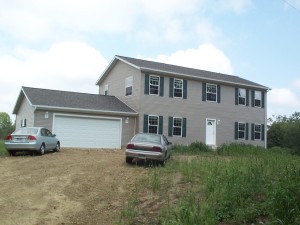 Many have been thwarted by how modular home additions affect the structure of a modular house. They say that it could ruin the integrity of the home and decrease its selling value. But that are not the case.
To lighten you about modular home additions, here are the facts and hearsays about it.
Floor Plan Limitations of Modular Home Additions
Contrary to the belief, renovating your modular home will place you in unlimited options. There are no limitations of any sort in modular home additions. Legendary Homes Inc. offer many choices to home owners when they wanted to add something to their modular home floor plan.
Low Resale Value of Modular Home Additions
There are number of modular homes in sold in recent years in Jackson, Michigan. We never have seen a low resale value of well built modular addition to be lower than stick-built. In reality there is no way to see that this is a modular addition without some precise measuring.
Modular Home Additions Are Not Strong and High Quality
Modular units are sturdier then stick built houses. Modular home additions are built by experienced professionals. Modular additions are also built to be above all local codes, so it allow manufacturer to save by following one standard for entire region. Don't mistake our high-end modular additions with trailer-park prefabs. Only difference from stick build it's much higher quality and build in controlled environment.
Modular Additions Are Not For Everything
Modular home additions are great for 2nd story above Cape Code and Ranch. There are also beautiful 1-level side additions and 2-story side/back additions are possible, but floor level of the 2nd floor of the addition will be few inches higher then original house – can be easily solved with couple steps. Due to some cost factors, modular additions are cost effective on 500+ sq ft projects.
Modular Home Additions Cost Lesser
Going rate of sq ft of addition is about $150 at this time, but this price usually would not include architectural materials, many "extras" and will basically provide you with basic house. For the same ~$150/sq ft you will get above average modular addition with moldings, doorknobs, top brand fixtures and cabinets. In nutshell you can buy full size Lexus for price of full size Toyota, but this will not make you happy you if you are budgeted to buy Scion. No matter how you slice it modular addition will not cost you more then traditional stick building especially in areas with as expensive labor.
In case you still have question about modular homes, you may contact Legendary Homes Inc in Jackson, Michigan. A representative will be happy to assist you. Meanwhile you can check our modular home price sheets by signing up to our blog
Topic: Modular Home Additions