Steps in Erecting an Insulated Precast Foundation for Modular Homes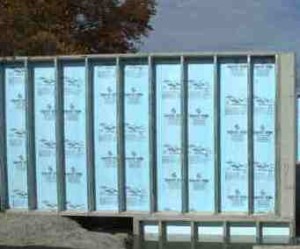 Insulated precast foundation offers durable, flexible solutions for floors, walls and even roofs in every type of domestic construction, from single- wide modular homes to multi-storey modular homes.
Common production methods of insulated precast foundation include tilt-up (poured on site) and precast (poured off site and transported to site). Each method has advantages and disadvantages and choice is determined by site access, availability of local facilities, required finishes and design demands.
In this article we are going to discuss the step by step process of how an insulated precast foundation is erected or installed in a modular home.
Planning of Insulated Precast Foundation.
The manufacturer or general contractor of your modular home will require details about soil conditions, the excavation and the structure's design, and must receive approved drawings before the construction or installation of insulated precast foundation can begin.
Code Acceptance of Insulated Precast Foundation.
Designs that use insulated precast foundation walls should be submitted for pre-approval with the building permit application. Precast concrete manufacturers are generally required to provide engineering and energy performance documentation to builders to facilitate the acceptance and approval of the permit by local building departments.
Arrange Crane Access.
Modular home contractors make necessary arrangements for a crane and crane access to the site. Usually the crane is from other companies. However there are general contractors or manufacturers who got their own crane to save time and money.
Prepare Insulated Precast Foundation Base.
The interesting part in the process is the preparation of the site. General contractors will instruct workers to prepare the site by excavating the site and prepare a six to twelve inch gravel bed over the drain pipe, for bearing and drainage. They ensure that gravel base is level to provide an even surface for the floor joist installation.
Place and Assemble Panels.
A crane is used for lifting and placing precast concrete panels, which are then sealed and bolted together. Apply a waterproofing material if required by code or desired.
Pour Slab and Install floor Insulated Precast Foundation System.
Once insulated precast foundation panels are assembled, modular construction team will pour the basement slab. Floor joists are then installed above the foundation to provide bracing before backfilling foundation walls.
Backfill.
Once braced by the slab and floor system, the insulated precast foundation can be backfilled. General contractors are following guidelines for backfilling to make sure that the foundation is not open for harm.
In case you still have question about modular homes and insulated precast foundation, you may contact Legendary Homes Inc in Jackson, Michigan. A representative will be happy to assist you. Meanwhile you can check our modular home price sheets by signing up to our blog
Topic: Insulated Precast Foundation