Why Select Modular Home Dealer Who Is Also A General Contractor?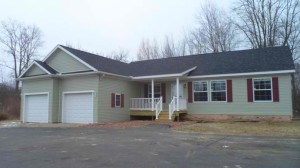 The ideal situation for someone buying a modular home is to work with a modular home dealer who can also function as the general contractor. This post explains how having a modular home dealer as in charge of the whole project offers the following benefits.
Responsibilities of a Modular Home Dealer
A modular home dealer – especially one who has been building modular homes for a few years – has acquired the requisite construction knowledge
A modular home dealer – especially one who has been with the same manufacturer for a few years – knows specifically what the general contractor must do to button-up this manufacturer's homes.
Since the modular home dealer usually cares more about the quality of a finished home than anyone except the homeowner, a dealer acting as the general contractor is motivated to do a first-rate job on every aspect of the home.
You avoid having to interview people for both jobs, prepare and sign separate contracts, ensure all required tasks are covered in one or the other contracts, and mediate disputes.
A modular home dealer who does the general contractors work is responsible for ensuring that both function's schedules are coordinated.
Because the dealer is also making profit on the sale of the house, he can usually charge less than an independent contractor for the general contractor work.
You avoid the problem of the modular home dealer and general contractor attempting to avoid responsibility for a warranty issue by pointing the figure at the other party, which is sure to leave you taking the loss.
In case you still have question about modular homes, you may contact Legendary Homes Inc in Jackson, Michigan. A representative will be happy to assist you. Meanwhile you can check our modular home price sheets by signing up to our blog
Topic: Modular Home Dealer