Rules and Regulation for Septic System installation In a Modular Home
Everything that is installed or placed in a modular home follows a certain rule. The rules and regulation in having a septic system also pursue rules and regulations. These rules and regulations enhances the quality of the system and ensures that each subcontractors perform their work properly.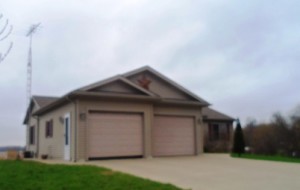 Size of the Septic Tank
Again, regulations vary, but in many areas a minimum tank size of 1,000 gallons is required in most residential applications. This requirement can change or increase if the modular home is large or contains more than three or four bedrooms.
Location of the Septic Tank to the Modular Home
As a general rule, the septic tank should be placed a minimum of 5 to 10 feet from the foundation of the structure. In reference to some state regulations, a distance of 15 feet between foundation and septic tank is required if the home has a basement while the Uniform Plumbing Code recommends a standard distance of 10 feet.
Distance of the Septic Tank to the Modular Home
Environmental Protection Agency regulations require the septic tank be located a minimum of 50 feet away from any water-supply well. In many areas, this same minimum distance is required for streams, ponds, lakes or springs. Most septic tanks are buried 12 to 24 inches below the surface. General guidelines are tanks must be buried at least 6 inches below the surface.
Design of the Septic System for a Modular Home
Counties are being encouraged in most states to create standard rules and regulations for the design of septic systems of a modular home.  This often allows for the licensing of designers who specialize in septic design and hold state or county licenses.  In some places on the other hand only professional engineers are allowed to submit designs.
In case you still have question about modular homes, you may contact Legendary Homes Inc in Jackson, Michigan. A representative will be happy to assist you. Meanwhile you can check our modular home price sheets by signing up to our blog
Topic: Modular Home