Review – Video Testimonial for Legendary Homes |Impressed With Legendary Homes
Legendary Homes has very positive reviews and testimonials.  Legendary Homes has a reputation of satisfying customers.
Lori had these things to say about Legendary Homes. "I'm so impressed with Todd and all the contractors who worked on our home. Everything went really quickly. The crew and everyone were very professional. Really happy that everything went so quickly."
Lori says she highly recommends that anyone looking to build a new home, talk with Todd Rutledge at Legendary Homes!
Video Review for Legendary Homes
Direct link to Youtube: Video Review for Legendary Homes
Happy Homeowners Getting Keys to their New Home: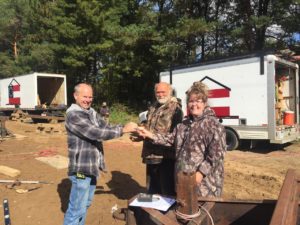 Google Reviews: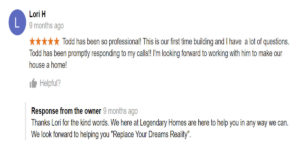 Review For Legendary Homes