What to Do When Looking for a Michigan Modular Home Builder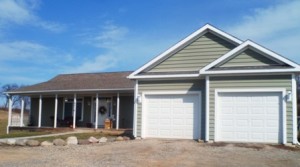 You need to plan well before you choose a Michigan modular home builder. It is good to take some time to choose a builder than investing on property which will cause problem in future. You have right to get for what you invest. Buying or building a modular home is not just a transaction but your investment for a better future.
Research about the Modular Home Builder
Making research on modular home builders in Michigan is first and important thing you need to do before choosing a builder. You can get list of modular home builders from websites or local newspaper. Make research on projects they have completed, ongoing projects and future projects. If possible visit the buildings or projects they have completed and get customers response about the builder.
Check Certification of the Modular Home Builder
While checking reputation of modular home builder, confirm for certification and the membership in certified professional such as ISO certification, membership in builders association, etc. This will help you filter reputed and quality modular home builders from your list. It is very important to know the builders qualification or certification before you choose a builder.
Visit Modular Home Builder's office
Visit your modular home builder's office two or more time, examine the builder's office premises, office address, and verify the phone number. Nowadays most of the modular home builders hold cell phone or mobile phone. You get them verified by visiting their office. If possible ask for reference and contact details of customers who are using the service of company or used the service.
Talk to Your Modular Home Builder
If you are contended with other such criteria of the modular home builder, very next initiative you should take is to sit and talk with your builder. While communicating with them, never give them hint or idea that you have other modular home builder in your list. Chat like you are going to invest or buy property from them. They will explain you details and price that can you need to invest for buying. Ask more questions about builder's track record, construction process, process or payment and so on. Similarly have a chat with other builders in your list and choose the builder who offers best for you. Never compromise with price and quality. Some modular home builders may quote you high price but will be able to provide your dream home.
Remember, communication is a golden key to settle a successful deal midst you and your builder. You should flag up the problems or clear any doubts and discuss it with your builder rather than "hoping for the best"!
Talk to Existing or Previous Customers of the Modular Home Builder
Check whether customers who bought home or property from the modular home builder are satisfied by building condition. One or more complaints don't mean company is not reputed or company is bad, especially when company is in the field for longer period.
After choosing your builder, you can continue with documentation procedures. Ensure that you get the things and offers made by builder during your meeting or interview in written. You need to seek lawyer's assistance before you sign the contract. You can renegotiate before you sign the contractor. If the price or offer made by builder do not suits your need or budget, don't worry, you can contact other builder. Remember, once you signed the contract, you are liable to follow the rules and condition in the contract.
In case you still have question about modular homes, you may contact Legendary Homes Inc in Jackson, Michigan. A representative will be happy to assist you. Meanwhile you can check our modular home price sheets by signing up to our blog
Topic: Modular Home Builder