Insulating the Basement of Modular Homes in Addison, Michigan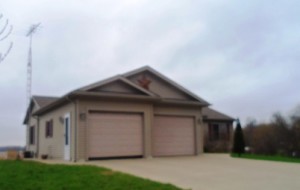 Homes, especially modular homes, in colder climates like in Addison, lose a great amount of heat through the basement walls. To prevent this huge loss, modular home contractors suggest an energy-efficient basement. You can complete easy ways to make your basement energy efficient, by insulating the basement walls.
Installed properly, insulation allows us to make basements comfortable, limit escaping heat and help keep moisture at bay. But before insulating the basement of modular homes, consider some tips for basement insulation.
Inquire the Local Building Codes
Check local codes to determine if you are required to add fire-rated protection over the insulation. Even if not required by code, adding fire-rated covering can add additional protection.
Check the Benefits of Insulating the Basement of Modular Homes
Because the basement is connected to the rest of your home, insulating the basement ceiling does not afford as much energy-efficiency as insulating the basement walls. Insulating the walls does more to protect modular homes from outside temperature and moisture. Insulating the walls is also easier and requires less insulation, leaving you with more savings during the construction.
Discuss the Type of Insulation with Your Contractor
If you are building a new modular home, ask the contractor about concrete block insulation or insulated concrete forms, which can be installed during construction and provide additional energy efficiency in your basement.
Concrete block insulation or the insulated concrete forms (ICF) is used especially for modular homes because of its efficiency and high quality advantages. The self-supporting blocks of the insulated concrete form are locked together to create a structure strong enough to hold poured concrete. The insulation of the ICF is dependent on the units, however most of the general contractors in Addison used R15- R19 to ensure high quality insulation.
In case you still have question about modular homes and insulated precast foundation, you may contact Legendary Homes Inc in Jackson, Michigan. A representative will be happy to assist you. Meanwhile you can check our modular home price sheets by signing up to our blog
Topic: Modular Homes