How to Spot the Best Modular Home Builder
Who is a Modular Home Builder
Modular home builder is a person who manufactures sturdy and strong homes in your state or sometimes across other states.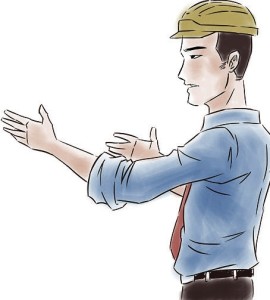 They are responsible for the construction of your home. They see to it that the construction process follows and meet all the local and state building codes. Sometimes they are regarded as your fairy godmother in making your dream home a reality.
There are a plethora of modular home builders in a state, and having the best is an efficient way to get your dream home done. In choosing a home builder, you need to check and appraise some factors below.
Trusted Modular Home Builder works with your Budget
The first thing you have to consider in choosing a modular home builder is your budget. A limited budget does not mean that you can't get an efficient home builder. There are builders who work and give quality results despite being sacked with your limited budget. You must also take note that appraisal of your budget includes the cost of your construction site. Most home builders will refer you to a site contractor first for the cost estimate before signing the contract.
Excellent Modular Home Builder Knows His Work Ethics
Knowledge on how your modular home builder works is an important factor. Get and read reviews about your home builder beforehand. This way you will know how he works as a professional and what is his work style, and above all to determine his commitment to construction schedule. You may also ask previous clients on how your builder has worked. Or you may visit Better Business Bureau to get a picture if your chosen home builder is the best.
A home builder's professionalism can be measured when you will visit the factory. Take note on how his workers work. When the workers' professionalism is satisfactory, it usually reflects the builder's work ethics.
Connect your Floor Plans with a Modular Home Builder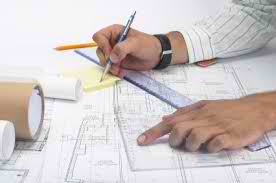 It is customary to check all the home builders first before deciding which modular home builder is good for your dream home. You have to narrow your list to those who offer the floor plan that you want and that fits your budget.  Floor plans have varying prices so you must choose well. Home builders, like Legendary Homes, can provide floor plans along with the price sheets so you will be guided accordingly in your decision making.
Sign a Valid Contract with a Legit Modular Home Builder
A top ranked modular home builder will explain the contract thoroughly. But always read the fine lines of the contract. You must only sign the contract with your home builder after you have read and understood every bits of it.
Each modular home builder maintains a distinct set of characteristics. Be wise and educated to choose a home builder that gives sustainable and cost- efficient housing solutions. And make sure to look in your city first.
"With its superior quality, energy efficiency, strong and budget friendly modular homes, Legendary Homes is one of the trusted modular home builders around Clarklake and Jackson Michigan for over 20 years of experience now. Legendary Homes helps in site location, acquisition of permits, excavation, foundation (including Insulated Pre-Cast Foundations), landscaping, breeze ways and other services needed to complete your home. As a company that prioritizes its customers, Legendary Homes allows you to customize your home. And most importantly, we assist in home financing by working with the top lenders in Michigan."
It's amazing news to start building your dream home, right?  "We make your dreams a reality!"