How to Find the Best Modular Home Builder in Jackson, Michigan
Who is the Modular Home Builder?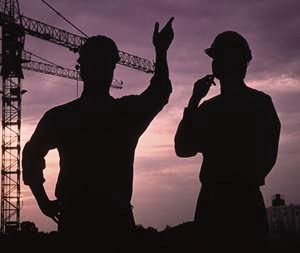 A modular home builder is the person you will go to when you decided to build your own modular home. And finding the best can be overwhelming especially if you have no idea who they are. The first thing you need to do is to ask your neighbors if they know any home builder who is specializing in modular home construction. With the best modular home builder, you have the assurance that you can get what you wanted for your home. You will have the confidence that your home will be completed with superior quality. There are some factors that you need to consider before choosing an efficient builder. And these factors of the builder's are experience, reputation and license.
Most of the best modular home builders have been in the construction industry for over a decade. They have been in the know about the building process of every home in their line. They have also been trusted by their clients in working the specific demands of constructing a modular home. Some builders have built an efficient credibility that most of the persons in the neighborhood referred them to prospective clients.
Good track record gains trust from clients and prospective clients. A modular home builder with good reputation is one of the characteristics of the best builder. It gives a better first impression for every new home owner. You can see the good reputation of a modular home builder in his works. An impressive and high quality modular home is always associated with him. There should be no lawsuit or complaints about the faulty performance of modular homes, incorrect pricing, and breach of contract. There should be an honest and professional relationship between the builder and the customer.
Just because the modular home builder has the experience, doesn't mean you won't check his license or credentials to operate. You need to see that a builder's license is valid and legit. You must also look if it's expired or not. Doing this will prevent problems in the future. One of the best modular home builders in Jackson, Michigan is Legendary Homes, Inc. The company has been making superior performance modular homes since 1999 and has been awarded the Redman Homes Number One Builder in Michigan and Ohio Territories for the year 2005 and 2007. And Todd Rutledge, the owner of Legendary Homes, gives fare share of insider knowledge about modular homes and what goes behind the entire process of getting one built. To see what the best modular home builder had done, check this link: http://legendaryhomesinc.com/blog/homes-we-have-built
"With its superior quality, energy efficiency, strong and budget friendly modular homes, Legendary Homes is one of the trusted modular home builders around Clarklake and Jackson Michigan for over 20 years of experience now. Legendary Homes helps in site location, acquisition of permits, excavation, foundation (including Insulated Pre-Cast Foundations), landscaping, breeze ways and other services needed to complete your home. As a company that prioritizes its customers, Legendary Homes allows you to customize your home. And most importantly, we assist in home financing by working with the top lenders in Michigan."
It's amazing news to start building your dream home, right?  "We make your dreams a reality!"