Designing and Constructing the Precast Concrete for Modular Homes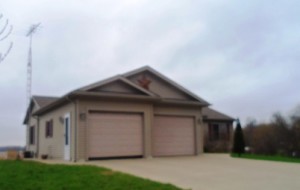 Precast concrete construction is a method of prefabricating concrete in discrete elements and erecting and incorporating them by crane into their final position in the building structure.
Two most common methods used in modular home construction are the precast concrete and the poured concrete. Precast concrete is done off site and transported to site while poured concrete is done and completed on site. Choice is determined by site access, availability of local precasting facilities, the standard of finishes and design requirements.
Design and Detailing of Precast Concrete
The design and planning phases of a precast concrete are among the most crucial for its success. The entire design and construction procedure for the building must be worked out in advance of the first pour and factored into the design of each panel including size, detailed set-out of services, lifting and temporary bracing inserts, and lifting procedures (erection sequence, crane positions and lateral bracing).
The building should be designed specifically for the construction method. Effective planning requires continuous involvement and interaction between every member of the design and construction team from design to completion.
Construction of Precast Concrete
Precast concrete is carried out in a controlled environment to avoid weather related variables. This minimizes waste and delivers the highest level of quality assurance in the range of finishes and dimensional accuracy. It also reduces on-site materials storage and waste.
Controlled pouring environments in the factory also reduce precast concrete curing times through the use of temperature control and advanced mix design, including low water to cement ratios. They can reduce the amount of cement required to achieve adequate strength to withstand transport and erection loads. Tilting casting tables are also beneficial because the greatest structural loads for precast concrete occur during lifting, transport and erection.
Precast concrete construction allows the use of high quality formwork including vibrating casting tables and accurate positioning of inserts (lifting points and structural steel), insulation, services (plumbing and electrical conduits), openings, flashings and termite barriers. Similar levels of quality assurance are difficult or more expensive to achieve on site — particularly on smaller projects.
In case you still have question about modular homes and insulated precast foundation, you may contact Legendary Homes Inc in Jackson, Michigan. A representative will be happy to assist you. Meanwhile you can check our modular home price sheets by signing up to our blog
Topic: Precast Concrete