Waterproofing Benefit of Insulated Precast Foundation for Modular Homes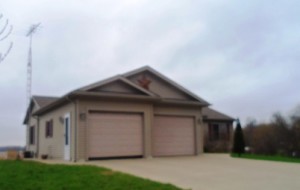 Why does a high quality and waterproof insulated precast foundation installed in modular homes? There are several reasons why waterproofing is needed for the modular home's foundation. One of which is to provide us with a strong foundation that lasts longer and is cost efficient.
Insulated precast foundation is manufactured in accordance to the National Standards and recognized Building Codes with 5,000 psi concrete. This eliminates the need for additional waterproofing.
Manufacturers of modular homes in Michigan guarantee that the insulated precast foundation prevents water infiltration and moisture build up that causes structure destruction. They provide techniques via the precast concrete foundation to protect the structure. Because of the insulated foundation, modular homes are warmer and drier than conventional houses.
To further understand the waterproofing benefit of insulated precast foundation for the modular homes, let us look at how it is manufactured;
Anatomy of Insulated Precast Foundation for Modular Homes
To enhance strength and durability, insulated precast foundation panels are manufactured with steel-reinforced concrete studs, and rigid insulation.
The bond beams and concrete facing are cast in one continuous pour. The precast concrete panels connect to the studs by encapsulating vertical rebars and galvanized hooks and pins that protrude from the top, bottom, and back of each stud. Pressure-treated furring strips are pre- attached to the inner face of each stud to provide a base to accommodate a variety of wall finishes. In addition 1-inch diameter holes are cast into each stud, allowing for the installation of wiring and plumbing. The precast foundation system is delivered to the jobsite with a built-in footer and is installed on crushed stone sub-footer.
The precast foundation walls of modular homes are pre-insulated with 1-inch DOW Styrofoam, with an R-5 rating. Additional insulation may be added to the wall cavity between the studs to increase the R-value up to R-26.
In case you still have question about modular homes and insulated precast foundation, you may contact Legendary Homes Inc in Jackson, Michigan. A representative will be happy to assist you. Meanwhile you can check our modular home price sheets by signing up to our blog
Topic: Modular Homes