Trends in Modular Home Construction in Michigan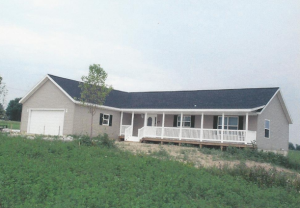 The construction of a modular home has been making waves for several years. Many companies have clamored to keep up with the demands of high quality construction results.
Today, there are trends that make modular home dealers in Michigan busy.
Requirement for Turn-key Solutions
When the modules are prefabricated they are transported to site ready to 'plug and play' into the main modular home in Michigan. This leaves only localized finishes and vertical and horizontal service reticulation through the communal areas to complete, simplifying the need for on-site trades and significantly shortening construction time.
The trend of turn-key solutions is increasing in the residential where a high repetition of rooms and layouts is prevalent.
Tight Modular Home Construction Schedule
Projects on confined sites with restricted access are increasingly turning to modular home solutions to ease site construction constraints and tight time frames. Time dedicated to 'wet' trades including cement and plaster can be reduced, as well as decreased requirements for other in-situ trades such as form and reinforcement workers.
Reduced Construction and Labor Costs
Constructing a development in a regional or remote location often means increased labor charges, material supply elongation and sometimes quality issues. However prefabrication of modular home's modules, significantly reduces this cost and risk as modular solutions are transported directly to site and are complete.
Construction Quality Control
Offshore factory prefabrication is extremely cost effective due to lower labor and material costs and is becoming increasingly prevalent. Prefabrication of modular home in a controlled factory environment exercises a great degree of control over construction quality compared to on-site workmanship, thereby reducing risk.
In case you still have questions about modular homes, you may contact Legendary Homes Inc in Jackson, Michigan. A representative will be happy to assist you. Meanwhile, you can check our modular home price sheets by signing up to our blog.
Topic: Modular Home Construction