Responsibilities of a General Contractor in Building a Modular Home
I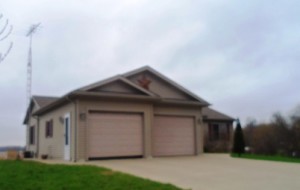 n the construction of a modular home, the primary responsibility of the general contractor is to oversee everything. He manages and organizes the project to provide a high quality abode. This individual has a job that entails hard work and thorough review of many processes which accompany the building of structures. 
The list below represents the responsibilities of a general contractor before, during and after the modular home construction;
Reviews the Modular Home Floor Plan                                                  
The modular home general contractor is responsible for making the final floor reviews. This includes making sure all electrical fixtures, telephone jacks, television jacks and ceiling fixtures are included on the plan. A modular home floor plan review also will require making sure the windows; doors and walls are all correctly located. After the floor plan for the modular home has been approved, your home will be built to the plans you have reviewed.
Secures Modular Home Building Permits
Most municipalities throughout out the United States require a building permit when you build a modular home. With a modular you will be required to have at minimum a foundation permit set and a construction permit. Go to your local building code office for all of the permit requirements for modular home construction.
Ensure Financing is Properly Done
While your modular home is being built, it is the responsibility of the general contractor to report to the lending institution who has written the construction loan as per when draw items have been completed. After the bank inspector inspects the completion of construction tasks, the bank will reimburse the general contractor with a draw check to pay sub contractors.
Provides Skilled Laborers
An experience general contractor knows that having skilled laborers could bring lots of benefits for the construction. Skilled laborers ensures the modular home will be built as scheduled.
In case you still have question about modular homes, you may contact Legendary Homes Inc in Jackson, Michigan. A representative will be happy to assist you. Meanwhile you can check our modular home price sheets by signing up to our blog
Topic: Modular Home