Reasons Why Building an Accessible Modular Home Is Often Better Than Remodeling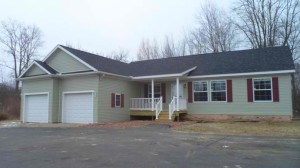 Many find it more efficient to build an accessible modular home than to remodel an existing home.  The amount of demolition and remodeling, in some houses, will make it financially difficult for you and your family to get the modifications you need.  Building with modular technology will help cut those costs.
Greater Resale Value
Accessible modular home will almost always have greater resale value than what you paid for it.
Because the value of your modular home will not increase as much as it will cost to remodel it, you often will lose much of the money you spent remodeling when you sell your home.
Accessible Modular Home has Full Accessibility
Since every room in your modular home can be designed to be accessible and located where you want it, you will need to make fewer compromises to get the features and functions that you want.
When remodeling your home, you will often be unable to get all the features and functions that you need or want. Because the remodeler will have to work with your existing structure, he might not be able change the home sufficiently to give you enough of what you need. For example, the remodeler might not be able to locate the accessible bathroom where it would most benefit you.
Efficient Use of Space
Your new modular home will provide you all the rooms you need and without wasted space.
When remodeling your home, you will often have to give up some existing rooms so that the needed features and functional space can be added. For example, one of your existing bedrooms might have to be donated to the remodeling cause so that your hallways, doors, and bathrooms can be widened. When the work is done, you may feel that you have lost space where you need it most and gained it where you need it least.
Lower Architect Fees, Modular Home Custom Design
Whether you wish to customize one of our standard plans or design a completely new custom plan, our fees are substantially less than those required for a sizable remodeling project.
When remodeling your home for accessibility, you will often need to hire an experienced architect to determine a remodeling plan.
Modular Home and Lot Matched in Size
You can match a building lot of appropriate size with a new home that is as big or small as you need and your budget allows.
When remodeling your modular home, your design choices will be limited by the size of your home and your lot. If your modular home is too small, and your lot does not allow for easy expansion, which can happen in city lots, your design options will be limited.
In case you still have question about modular homes, you may contact Legendary Homes Inc in Jackson, Michigan. A representative will be happy to assist you. Meanwhile you can check our modular home price sheets by signing up to our blog
Topic: Modular Home