Ranch Style Modular Home and its Charisma towards Home Buyers
Modular hom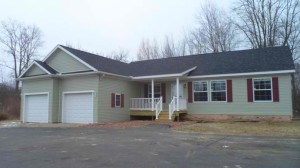 e construction draws many home buyers each year. The significant number of buyers looking for the different styles or designs would often choose the ranch style. Why is it so?
Ranch style modular home is often seen as the home of every simple American. It has the needed amenities and can customize to accommodate growing demands of the home owner. In the long run, its resale value can be increased as long as the customization or upgrade made to its original style is of high quality.
Types of Ranch Style Modular Home
Ranch style modular home is also often referred to as Rancher or Rambler. They are typically only one level high and feature short roofs and their floor plans are based on a rectangular or L-shaped layout. They are also very easy to modify in the future, by either adding to the current level or by building-on a second story.
T-Ranch style homes offer the same practicalities of single floor plan that come with a Ranch style home, with the added benefit of extra space. This is created by adding an extra module that protrudes from the typical rectangular ranch layout, which gives the home  it's  characteristic T-shape appearance.
In case you still have question about modular homes, you may contact Legendary Homes Inc in Jackson, Michigan. A representative will be happy to assist you. Meanwhile you can check our modular home price sheets by signing up to our blog
 Topic: Modular Home