How Do Modular Home Additions Are Realize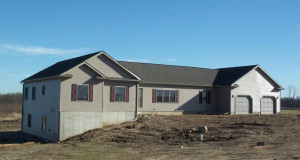 What are the steps to make modular home additions possible?
By combining new technologies in the fields of modular and traditional building techniques, we can let you have modular home additions much quicker than you thought possible, and without the mess and fuss you would normally expect.
By fabricating the modules in our yard, we can achieve better quality control and shorten the traditional process considerably. In effect, we do the entire modular home additions offsite, then after a little preparation at the customer's home, we then crane the modules into place. All that remains then is just for us to install the staircase and a few finishing touches.
Modular Home Additions Process
After an initial inspection of your modular home by our team, we develop the plans to your requirements for the modular home additions, and once you're happy we carry out all the building and fitting-out. There's no mess and no inconvenience in your own modular home additions.
We take care of everything, from initial design to council approvals for the realization of modular home additions. Legendary Homes Inc. also works with final engineer's drawings and of course, building the modules, fixing them into place and – finally – completing the structure.
When the modules are nearly complete, we will visit your modular home to prepare the roof and a few days later our team will arrive and the completed modules are lowered into place by crane.
After that, there's just a little bit of finishing work to do inside the house – things like installing the staircase. Your modular home will only be disrupted for a few weeks, not months like you would have previously expected.
In case you still have question about modular homes, you may contact Legendary Homes Inc in Jackson, Michigan. A representative will be happy to assist you. Meanwhile you can check our modular home price sheets by signing up to our blog
Topic: Modular Home Additions