How Can I Be Sure That A Modular Home Is A Quality-Built Home?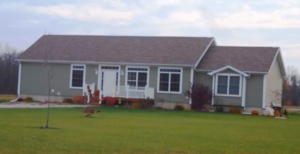 Making sure that your modular home is built with high quality is understandable. You need to know that your home is built and completed in high quality. But how would you know this?
Identifying Quality-Built Modular Home
Many general contractors would argue in front of you that there are several factors to build a modular home with superior quality. Among these factors are your home's floor plans, foundation, walls and roof, and plumbing and electricity,
Modular Home Floor Plan
Generally, a modular home comes with a standard floor plan, which you could customize to your liking. When you choose a stick-built home, you can create your home just as you dreamed it would be. You can have blueprints drawn to suit your needs. If you want an elaborate loft with huge stain-glassed windows, you can design it just as you dreamed in a stick-built home.
Modular Home Foundation
A well-built home is reflected by its strong foundation. The more concrete you have under your home, the better off you are. However a full poured basement is suggestive of a superior performance modular home. Check whether your basement is poured with 6 inch slab. Make sure you have done your homework on this procedure to ensure your foundation is strong and sturdy.
Walls and Roof of Modular Home
In terms of walls and roof, modular homes are generally built with 2×6 exterior wall studs and 2×4 interior wall studs. See to it that your exterior walls are not under the 2×6 standard to avoid not having low insulation value. For your interior wall, find manufacturers who use 1/2 inch sheetrock, rather than 3/8 inch sheetrock. This will save you money in the long run on your heating and cooling costs.
When it comes to your roof, you need to remember that the thicker the roof is, the longer it will last. It is advised to have 25 year shingles for roofing, and roof truss should be 2×4 at minimum. Beware of the manufacturer who uses wood truss which is half of the minimum size. Stand on your ground when making these monitoring of your walls and roofing so you would be guaranteed that they will last longer.
 Plumbing and Electricity System of Modular Home
Check if your manufacturer works with CVPC plumbing with high quality brass fitting. You should also make sure that the pipes have a shut-off valve, which is a gold star sign of quality-built homes. Check under the sink to see if you can locate this important little plumbing must-have.
As for your electrical system, you must ensure that electrical connections are installed between marriage points between modules. You must also check that the wiring used stick to the standard measurement and quality.
Stating the factors that a homeowner must look when checking for the quality of his home may not justify the query. So most importantly, you must see to it that you monitor the progress of the construction of your home, and check whether it adheres to the national, state and local building standards.
"With its superior quality, energy efficiency, strong and budget friendly modular homes, Legendary Homes is one of the trusted modular home builders around Clarklake and Jackson Michigan for over 20 years of experience now. Legendary Homes helps in site location, acquisition of permits, excavation, foundation (including Insulated Pre-Cast Foundations), landscaping, breeze ways and other services needed to complete your home. As a company that prioritizes its customers, Legendary Homes allows you to customize your home. And most importantly, we assist in home financing by working with the top lenders in Michigan."
It's amazing news to start building your dream home, right?  "We make your dreams a reality!"