Designing the Interior of your Modular Home in Michigan
W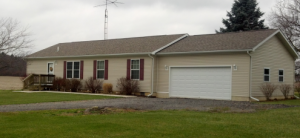 hile most modular home companies have floor plan drawings, they are often technical in detail and do not inform the viewer about key issues like kitchen design.  If they have any interior images, they are one-dimensional photographs that give the shopper only a small glimpse of what the home will look like. Legendary Homes Inc. is offering an efficient customization process particularly the interior design.
Tool for Interior Design Modification
To enhance the modular home building process, and provide the consumer with a more informed experience, Legendary Homes Inc provides the DiVE IN tool.
DiVE IN (Design Interactive Viewing Experience) provides many tools that a prospective homeowner can interact with by choosing a mobile, manufactured or modular home plan from a wide menu of lifestyle options, view exterior treatments and colors, take an immersive "virtual tour", and record their shopping preferences for future reference.
Options for Modular Home Interior Modification
DiVE IN homes offer a wide variety of structural modifications that allow the shopper to "customize" a manufactured or modular home to fit the needs of their family.  While selections vary depending upon the model, they typically include: additional living space, re-configuring of existing space to accommodate home offices, additional bedrooms, flex space, alternate kitchen designs, and other exciting options.  You can select each option on the menu and instantly the floor plan will be modified to record your selection.
Virtual Tour of DiVE Tool
Images are helpful, but to truly understand the interior space a virtual tour is required.  So, click on the "360 View" tab and select one of the camera icons available.  You will immediately be in the center of a virtual spin that will give a full sense of the size, and the relationship between different rooms in the modular home.  Once you have taken a spin, you will know right away if this is the home for you.
In case you still have questions about modular homes, you may contact Legendary Homes Inc in Jackson, Michigan. A representative will be happy to assist you. Meanwhile, you can check our modular home price sheets by signing up to our blog.
Topic: Modular Homes Customization