Customizing a Modular Home to Answer your Lifestyle Needs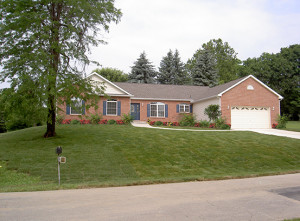 Do you know that you can design your modular home to answer your needs? Many manufacturers and contractors in Michigan are equipped talents and materials to accommodate your customization request.
Home owners are at ease with modular home construction because it gives them the freedom to personalize the interior and exterior features of their homes. As such designing your modular home is one way to respond to our life's requirements.
Options for Modular Home Customization
One of the major benefits of modular home construction is the ability to custom design your home.  With so many options available, you are able to build a home that will best meet the needs of your family's lifestyle. Whether you prefer a five-bedroom modular home for a growing family or a smaller ranch for just you and your spouse, modular homes come in all shapes and sizes with numerous additions available.  Each family has its own idea of what makes the perfect home.
When you view traditional homes for sale, you may find one or two have the most of the features you require but are not quite everything you desire. When you design a modular home, you get a well built home that is specifically designed to match the needs of your family. From garages, to basements, energy efficient building materials, and more, your custom modular home will be the perfect place for your family to spend time together.
Because of the affordability of a modular home, you are able to customize your home for often much less than the cost of a traditional home. Of course, not everyone has a clear vision of what they want in a home. If this is the case, the housing professionals at Legendary Homes Inc. can help you plan and design a modular home that will meet your criteria while staying within your budget.
In case you still have question about modular homes, you may contact Legendary Homes Inc in Jackson, Michigan. A representative will be happy to assist you. Meanwhile you can check our modular home price sheets by signing up to our blog
Topic: Modular Home