Benefits and Applications of Precast Concrete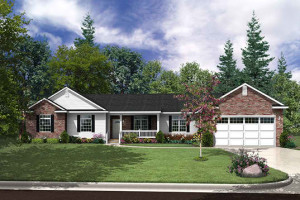 Does a precast concrete provide high quality modular home? What are the benefits of precast concrete to modular home construction?
Precast concrete, a highly efficient, practical method of concrete construction makes beautiful buildings especially modular homes possible at a cost that rivals even the most utilitarian industrial building.
The following highlights the benefits and applications of a precast concrete;
Application of Precast Concrete
Precast concrete can be applied or used for the construction of industrial, commercial and residential buildings. The popularity of precast construction has made rise to quality made hotels, commercial offices, airports, railways and even schools. Other general contractors utilize precast concrete when building correctional facilities, health and aged care institutions, cinemas and theaters. Clubs, libraries, churches and community centers are also built with precast concrete nowadays. Additionally, warehouses and factories are realized through the installation of precast concrete.
Benefits of Precast Concrete
Decrease Cost
Precast construction costs lesser because it moves work offsite, greatly decreases waste, speeds up erection and reduces vulnerability to weather all while providing significantly reduced facility, supervision, equipment hire and wage costs.
Quality
General contractors and manufacturers of precast concrete ensure that their product meet and exceed expectations. Produced in factories with strictly controlled processes for moulding, batching, casting and finishing, precast is a consistent, high quality construction material.
Reliability and Impact
Produced in factories, by skilled workers, precast provides a level of reliability that many other construction materials simply do not. The combination of large factories, dedicated workforces, reduced weather vulnerability and impressive quality control standards ensures the production and delivery of a consistent, high quality product, day after day for even the largest projects.
Full precast concrete construction sites easily achieve at least a 35% reduction in build time, have less vibration and greatly reduced noise-generating processes. Precast decreases the site impact of a project, providing a substantially quicker and quieter construction with shorter period of disturbance for surrounding properties.
In case you still have question about modular homes and insulated precast foundation, you may contact Legendary Homes Inc in Jackson, Michigan. A representative will be happy to assist you. Meanwhile you can check our modular home price sheets by signing up to our blog
Topic: Precast Concrete