Four Best Steps in Choosing a Modular Home Floor Plan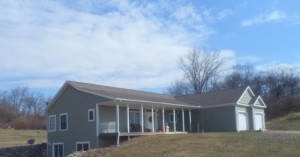 Modular home floor plan is becoming increasingly popular as home buyers discover the affordability and durability of this type of construction. Another great feature of these homes is the ability to completely customize it with various modular home floor plan design options. Choosing the floor plan that will meet the needs of your family and give you the look you desire will enable you to enjoy your home for many years to come.
Modular homes are manufactured in an environmentally secure factory and then assembled on-site. This type of construction allows for a durable home with a faster completion date and a lower price than the typical traditional home. These homes are completely customizable to meet the preferences of the individual homeowner. You can choose the floor plan as well as the options and features you desire most.
Home manufacturers offer hundreds of modular home floor plans so that the homebuyer is able to find a layout that will make sense for his or her family. When determining the most appropriate modular home floor plan for your modular home, there are some things to consider.
What is the Size of Your Family?
First of all, when choosing a modular home design, you should take into account the size of your family. You will want to be sure that there is plenty of space so that all of your family members have a place of their own. The number of bedrooms and bathrooms you choose will be greatly influenced by the number of people who will be living there. You will want to choose a floor plan that allows for the expansion of your family if that is a possibility in the future. This may include a new baby or family members who may come to live with you for extended periods of time.
Does Your Chosen Modular Home Floor Plan Fit with Your Lifestyle?
Secondly, you will need to determine what your lifestyle preferences are. Are you a person who enjoys cooking and might benefit from a gourmet kitchen? Do you work from home and need an office? Does your family love to gather in one space for movie night? No matter what your preferences, there is a modular home floor plan that will enable you to enjoy your lifestyle comfortably with your family and friends.
Is your Chosen Floor Plan Livable?
Third, you will want to choose a design that will be most livable for your family. Older couples or those with mobility issues may prefer a one story ranch design while others may desire a two story home. Choose a modular home floor plan that makes the most sense for the individual needs of your family members.
If you already own land in which to build your home, the amount and shape of the land will greatly influence the modular home floor plan you choose. You want to build a house that will fit comfortably into the allotted space and look appealing from the road.
How Much is Your Budget for the Modular Home Floor Plan?
Finally, your budget is a big factor in choosing an appropriate modular home floor plan for your modular home. Typically, homes with more square footage will cost more than those models that are smaller. You will want to have a clear idea of how much you have to spend so you can get the most house for your money.
In case you still have question about modular homes, you may contact Legendary Homes Inc in Jackson, Michigan. A representative will be happy to assist you. Meanwhile you can check our modular home price sheets by signing up to our blog
Topic: Modular Home Floor Plan