Five Rules in Modular Home Construction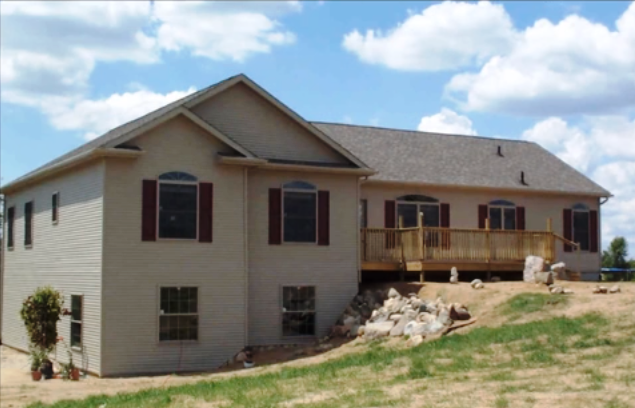 Modular home construction undergoes a number of steps to complete a high quality home. It is considered by some as a pocket savvy alternative for the traditional homes. Yet that's not all the case for some experiences what we call 'modular horror'.
Guidelines for Modular Home Construction
To avoid the horrors of making mistakes when buying a modular home, you have to read and follow the guidelines about modular home construction.
In order for you to have an educated decision; you need to submit yourself to be educated on the process modular home construction. Learning that modular home is built differently from traditional home is a must. You have to understand that modular homes handled by general contractors and are constructed by workers in factory, that's miles away from the location of your home. This is why you need to communicate well to your modular home builder. You should also see to it that each step of the construction is done and monitored by your home builder because if not doing so will lead to mistakes and additional expenses.
Just because he is the best modular home builder in town doesn't mean he's the one you'll choose. As a home owner, it is your homework to compare as many as possible home builders before making an educated decision. You need to evaluate their experience, credibility, and their work ethics. You have to take note that your home builder is able to make homes with high quality even on a budget. Usually, asking a general contractor's previous customers helps in your decision making.
Customizing the design of your modular home gives its uniqueness and reflects your ownership. But this doesn't mean you have to let your home builder to create your crazy design. Remember that the more you customize your home, the more it will cost you. You can choose from a variety of popular design such as cape, colonial, ranch and any other design that suits your liking and customize it according to the design or theme you want.
A modular home is less expensive and cost- effective than the stick- built or the traditional home. Yet you might be surprise that it is not always the case. While there are $50,000 and below modular homes, there are also modular homes that cost $300,000 and up. Their costs are dependent on the size, shape, location and materials used during its construction. Moreover, modular homes are built in superior quality which means it is never cheap.
Your confidence and trust to your modular home builder doesn't guarantee that there are no mistakes during the construction of your home. You have to set a communication between you and your general contractor to see the progress of his work and to discuss resolutions whenever issues come in. Your role here should be the very strict and thorough evaluator since once the modules are delivered to need to make sure everything is handled correctly and should be in place. You also need to evaluate if the final touches are done accordingly.
The rules in modular home construction mentioned above should guide you during the whole process. These rules should also remind you on what to ask to your salesman or modular home builder. Lastly, if there are other rules you want to add please feel free to share them on the comments below.
"With its superior quality, energy efficiency, strong and budget friendly modular homes, Legendary Homes is one of the trusted modular home builders around Clarklake and Jackson Michigan for over 20 years of experience now. Legendary Homes helps in site location, acquisition of permits, excavation, foundation (including Insulated Pre-Cast Foundations), landscaping, breeze ways and other services needed to complete your home. As a company that prioritizes its customers, Legendary Homes allows you to customize your home. And most importantly, we assist in home financing by working with the top lenders in Michigan."
It's amazing news to start building your dream home, right?  "We make your dreams a reality!"