Insulated Precast Concrete Foundation At A Glance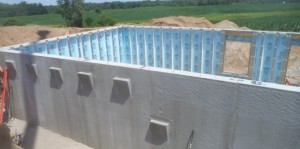 What are an insulated precast concrete foundation walls? How can it help the modular home construction? Insulated precast concrete foundation walls are panels that are cast and cured in a controlled factory environment, which helps ensure panel quality and uniformity.
Panels can be installed in a fraction of the time that poured concrete foundations and traditional exterior walls would take. When panels are delivered to the site, they are often erected in three or four hours. Because the concrete is cured in the factory, foundations can be backfilled as soon as the slab and first-floor are braced. The factory fabrication process reduces or eliminates weather delays.
Insulated precast concrete foundation panels are cast as solid reinforced precast concrete (flat panels), or as reinforced concrete ribbed panels with a thin exterior shell. Some manufacturers cast the concrete against foam insulation as a form, which provides additional insulation (higher R-value) for the structure. Concrete panels can be designed with a strength of 5,000 psi. This results in panels that are stronger than concrete block or most poured concrete walls, but are thinner and lighter weight. Walls may be customized during the order process to allow for door and window openings, steel beam pockets, and brick ledges.
Benefits and Drawbacks of Insulated Precast Concrete Foundation
QUALITY/DURABILITY
Tornado/hurricane damage resistance; fire, termite, and dry-rot cannot interfere with the structure of the modular home with insulated precast foundation.
MARKETABILITY
Insulated precast foundation has low maintenance cost and improved sound-proofing characteristics, making it more marketable. Modular home contractors recommended precast foundation for modular homes because it increases the value of the house.
SCHEDULING
Insulated precast concrete foundation panels cure in the factory, and can be erected in cold temperatures, preventing concrete pour delays.
AFFORDABILITY
Higher up-front cost; requires on-site crane; may require certified installer. Insulated precast concrete foundation systems generally cost between $55 and $65 per linear foot of wall, making them competitive with other foundation walls. Rapid assembly and erection can significantly reduce labor costs. For most projects, a concrete footing is not required, which can reduce on-site material and labor costs. However, panel erection requires a crane which will have added cost, but that cost may be offset by labor and time savings.
An insulated precast concrete system can reduce energy bills throughout its expected life.
Results from the Field of Insulated Precast Concrete Foundation
Field evaluations have demonstrated that insulated precast concrete foundations can be installed quickly and easily, and can offer significant labor savings.
Warranty of Insulated Precast Concrete Foundation
Warranties vary by manufacturer. In Michigan, most manufacturer provide fifteen years warranty, others have longer or shorter time frame for the warranty.
Making the Switch
Precast concrete panels are prefabricated in a factory, and are easier to assemble on site than poured concrete or masonry. Erection time is greatly reduced. Connections, bracing, reinforcement, and openings need to be designed and detailed before fabrication.
In case you still have question about modular homes and insulated precast foundation, you may contact Legendary Homes Inc in Jackson, Michigan. A representative will be happy to assist you. Meanwhile you can check our modular home price sheets by signing up to our blog
Topic: Insulated Precast Concrete
---
Understanding Precast Concrete Panels for Modular Homes
What are precast concrete panels? Are they a viable alternative to traditional brick and mortar construction? To understand what are the precast concrete panels, go through the following paragraph;
Precast concrete panels have been used in the commercial construction industry for years, but have only been introduced to the modular home construction market recently.
What are Precast Concrete Panels?
Precast concrete panel construction takes a different approach compared to traditional brick or mortar construction. Precast concrete is used to ensure the building is structurally sound and energy efficient. Working from plans, entire walls, complete with door and window openings where specified by the manufacturer and general contractor. Precast concrete panels are cast in moulds and when cured, cranes put them precisely into place. After the walls are bolted together, top plates and roof trusses are installed, and then the concrete floor is poured. This entire process can take as little as a week to complete.
Precast Concrete Panels Introduced by Superior Walls®
Precast concrete system is introduced by Superior Walls® and features superior strength and insulation for the creation of dry, warm and energy-efficient foundations. The system can be custom-made for the exact needs of each project like modular homes. Precast concrete wall systems use 70 percent less concrete in a new home than conventional foundations.
A four-inch standard floor slab may be poured equal to the height of the footer beam eliminating the need for an additional screed board, which saves time and money in the construction process. Precast concrete are now available with a built-in insulation value of R-21 and can be insulated up to R-42+.
Advantages of Building with Precast Concrete Panels
Construction speed is one of the advantages of building with precast concrete panels, but modular home builders say there are many more, including the protection against structural damage, high insulation rate, lesser construction waste and cost effective building such as the modular home.
The thermal insulating properties of precast concrete panels are very good. Combined with ceiling and internal wall insulation, a precast concrete home is estimated to be able to cut heating and air conditioning costs by up to 50 percent.
Precast concrete panels provide protection from white ant infestation and are highly termite resistant. Construction waste materials are virtually eliminated. Precast concrete constructions are also highly resistant to environmental factors such as earthquakes, bushfires, cyclones and floods.
The panels can be constructed on site, but are most cost-effectively factory built and must be delivered by truck. A crane is needed to lift the heavy panels and move them into place. Because of the necessity of using heavy transport and equipment, it may not be a viable building material for hard-to-access sites. Builders, too, are hesitant to adopt the practice, since most builders are not equipped for this type of construction. On the other hand, building with precast concrete panels may catch on and become the future of the Australian building industry. Time and market demand will tell.
In case you still have question about modular homes and insulated precast foundation, you may contact Legendary Homes Inc in Jackson, Michigan. A representative will be happy to assist you. Meanwhile you can check our modular home price sheets by signing up to our blog
Topic: Precast Concrete
---
Features of an Insulated Precast Concrete Installed for Modular Home Basement
Your modular home needs a basement that is made of insulated precast concrete. This material is proven to be high quality, durable and energy efficient.
But what makes it more popular? Precast concrete gains more popularity because of its features.
Purely Concrete or No Organic Content
Precast concrete has no wood or organic content to attract mold and rot. Designed specifically for basements, these panels will stand up to the toughest conditions –even a basement flood. You'll never have to worry about mold, wood rot, nasty odors or soggy insulation.
Integral Steel Studs
The steel studs of precast concrete for attaching finished wallboard. The studs provide a broad flange to secure your finished wall materials.
Rigid Foam Insulation
Precast concrete offers unmatched durability for the basement, as it can't be damaged by moisture or mold, and never falls out of place or loses R-value.
Built-in Wiring Channels
Insulated precast concrete is installed to simplify running electrical wires. There's no need to drill holes through studs or snake through framing and fiberglass insulation. Horizontal and vertical wiring channels make the job easy for your electrician.
Superior Energy Efficient Precast Concrete
This special graphite-infused foam has higher R-value than standard foam. A completed installation creates a continuous blanket of R-13 insulation to make your basement comfortable and energy efficient.
Narrow Profile Precast Concrete
A narrow profile precast concrete maximizes your basement floor area and simplifies installation. Basement-to-beautiful panels are just 2½ in. thick; that's a full inch thinner than a standard 2×4 wall. Spray foam adhesive and special plastic fasteners are used to secure the panels to basement walls.
If you find a modular home builder that uses precast concrete, you would know that he is reliable in terms of modular construction.
In case you still have question about modular homes and insulated precast foundation, you may contact Legendary Homes Inc in Jackson, Michigan. A representative will be happy to assist you. Meanwhile you can check our modular home price sheets by signing up to our blog
Topic: Precast Concrete
---
Benefits and Applications of Precast Concrete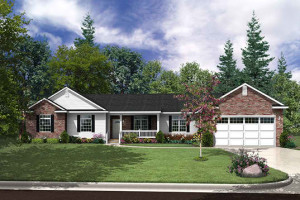 Does a precast concrete provide high quality modular home? What are the benefits of precast concrete to modular home construction?
Precast concrete, a highly efficient, practical method of concrete construction makes beautiful buildings especially modular homes possible at a cost that rivals even the most utilitarian industrial building.
The following highlights the benefits and applications of a precast concrete;
Application of Precast Concrete
Precast concrete can be applied or used for the construction of industrial, commercial and residential buildings. The popularity of precast construction has made rise to quality made hotels, commercial offices, airports, railways and even schools. Other general contractors utilize precast concrete when building correctional facilities, health and aged care institutions, cinemas and theaters. Clubs, libraries, churches and community centers are also built with precast concrete nowadays. Additionally, warehouses and factories are realized through the installation of precast concrete.
Benefits of Precast Concrete
Decrease Cost
Precast construction costs lesser because it moves work offsite, greatly decreases waste, speeds up erection and reduces vulnerability to weather all while providing significantly reduced facility, supervision, equipment hire and wage costs.
Quality
General contractors and manufacturers of precast concrete ensure that their product meet and exceed expectations. Produced in factories with strictly controlled processes for moulding, batching, casting and finishing, precast is a consistent, high quality construction material.
Reliability and Impact
Produced in factories, by skilled workers, precast provides a level of reliability that many other construction materials simply do not. The combination of large factories, dedicated workforces, reduced weather vulnerability and impressive quality control standards ensures the production and delivery of a consistent, high quality product, day after day for even the largest projects.
Full precast concrete construction sites easily achieve at least a 35% reduction in build time, have less vibration and greatly reduced noise-generating processes. Precast decreases the site impact of a project, providing a substantially quicker and quieter construction with shorter period of disturbance for surrounding properties.
In case you still have question about modular homes and insulated precast foundation, you may contact Legendary Homes Inc in Jackson, Michigan. A representative will be happy to assist you. Meanwhile you can check our modular home price sheets by signing up to our blog
Topic: Precast Concrete
---
How to Maintain and Protect the Precast Concrete Foundation of Modular Homes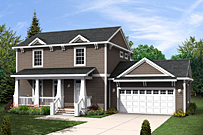 Among the many concerns of modular home owners is the maintenance of the precast concrete. Ways to prevent leak or structural damage must be known and done to ensure the durability of the foundation as well as the modular homes.
Precast concrete offers superior qualities to resist weathering and corrosion. The high density, prestressing and post tensioning make its air and watertight with fewer joints, thus offering excellent protection from climatic conditions.
The natural durability of precast concrete is enhanced by pre- stressing, resulting in a trouble-free wall that will give decades of service and provide unmatchable impact resistance and security. The steel formed interior surfaces provide clean, lightly-colored interior walls especially suitable for clean rooms or food processing facilities.
Maintenance of the Precast Concrete
Precast concrete provides trouble free service. Its reduced maintenance characteristics offers a smooth, dense, and clean surface that minimizes the collection of dirt and bacteria.
The beauty of precast concrete with its variety of colours and textures, together with its versatility and function, is an integral component of the building envelope. By following a simple program of inspection and maintenance precast concrete can guarantee the designed service life of a building.
To ensure the continued performance of the wall system and to maintain the warranty, visual inspections should be carried out at regular intervals. It is recommended that these inspections be carried out annually.
Attention should be paid to the connecting joints, surface appearance and connections. Any signs of deterioration should be documented at once with a copy of the written report sent to the manufacturer. Any applicable defects reported within the warranty period shall be remedied by the manufacturer. The owner is urged to maintain this annual inspection program past the warranty period in order to optimize the life of the structure.
In case you still have question about modular homes and insulated precast foundation, you may contact Legendary Homes Inc in Jackson, Michigan. A representative will be happy to assist you. Meanwhile you can check our modular home price sheets by signing up to our blog
Topic: Precast Concrete
Reviews
---
Todd was full of information and it was great to see a CLEAN home! My husband is glad to hear that u can sub co tract everything out so there is no worry on our end if we choose to go that way. I really enjoyed seeing the pictures of the different styles of homes you have built.
Apr 30, 2013
Jennifer Plank

We first met Todd Rutledge from Legendary Homes of Jackson MI online while we were searching for a new home. After our first conversation with him, we felt that he was honest and trustworthy. These feelings were confirmed by another of his clients who let us see her home and told us of her experiences working with Todd. Todd arranged a visit to the Redman Homes factory for us so we could see for ourselves how they are made and their quality. Todd helped us thru the process of selecting what we wanted in our home. He made himself available to answer our questions thru out this building process. If he didn't know all the answers, he found out and got back with us promptly. We now are the Happy owners of our Redman home and are very thankful to Todd Rutledge of Legendary Homes for his help. Sincerely, Burt and Mary Hooker 5/16/13
May 18, 2013
Burt Hooker

Answered all our questions about modular homes and the building process and had good knowledge, politeness and overall Excellent Representative. Good Job!
May 25, 2013
Richard Walter

---
We are open
Wed and Fri Noon to 5 pm
and Sat 10 am to 5 pm.

Or other times by appointment.
Please call Todd at 517-206-2435
Categories
---
Google+ Profile
---