The Right Floor Plan for your Modular Home in Jackson, Michigan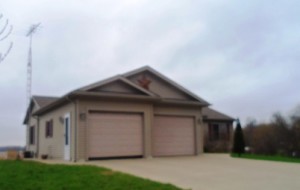 Are you looking for floor plans who speak just what you think of dream modular home? Get into you seek a plan that answers all your needs? Have you been eager to find a modular home floor plan that could provide high quality living with fewer expenses? If you have answered yes to all these questions, then you come in the right place.
There are many home builders who offer many modular home floor plans, which deliver exciting benefits to potential home buyers. Most of them provide enough space for a growing family.
One Story Modular Home Floor Plan
The most common home plan that modular home buyers look for is the one story modular home, which could represent the Rancher. The floor layout of a rancher is simple and easy to realize. The layout follows an asymmetrical rectangle with short roof. It is suitable in warm regions of the United States because its tiny roof can't hold heavy accumulation of snow. But if those in the north or in colder areas are to have the rancher, they must add a steeper.
The Rancher typically has three bedrooms and two bathrooms. The kitchen and dining rooms are made available for their rightful place at the side of the modular home. The kitchen is actually the universal subject for customization. Some of the rough floor plans of one story modular home can add other options such as the foyer, deck, porch and garage.
Two Story Modular Home Floor Plan
Another conventional floor plan for modular homes is the two story house. It is a unique style that could be mistaken for a traditional home. This kind of dwelling is suitable for a growing family that has a limited land area.
A modular home plan with two stories has two distinct plans. Usually the ground floor and the upper floor have different plan or layout. The ground floor usually has the communal areas such as the kitchen, dining room and family room. On the other hand, the second level floor has the common bedrooms and the master's bedroom. Some modular home owners add a playroom or study room on either floors.
In case you still have question about modular homes, you may contact Legendary Homes Inc in Jackson, Michigan. A representative will be happy to assist you. Meanwhile you can check our modular home price sheets by signing up to our blog
Topic: Modular Home
---
Features You Can Add to Your Modular Home in Allen, Michigan
As you set out to build a modular home, you generally begin with a choice of house plans and features, and then make a selection of finishes and materials, such as cabinetry, flooring, and fixtures. You may adapt aspects of the plan but the overall building process is streamlined, to save time and money.
If you desire some modular home customization you can opt to have those done on-site by modular home contractor or builder, rather than completed at the factory, for an additional cost. The features you add to make your modular home more attractive are not limited to the following;
Upgraded Kitchen of a Modular Home
One of the common features often checked or planned by modular home buyers is the kitchen. Home buyers often prefer a kitchen with a view, whether that means a window above the sink or a layout that opens into another room.
Legendary Homes Inc. is giving the privilege to create a high quality, energy efficient and attractive kitchen. Modular home owners can customize the kitchen walls and cabinetry according to their preferred style, and color. Moreover, high-quality kitchens add value to the modular home.
HVAC and Utilities for a Modular Home
A well-constructed modular home will be much less expensive to heat and cool than a site-built home because the precision with which the home is assembled ensures that homes are much less drafty. The unintentional flip side of this is that if you don't have proper ventilation, your home will start to smell musty. You should have a vent installed in every room of the house, especially in bathrooms where condensation can build up and cause water damage. You should have your heating and cooling done by zones and put on an automatic timer. There's no need to be heating bedrooms during the day if no one uses them until night time.
Always make sure that there are more than enough electrical outlets placed in convenient locations throughout your home. They're inexpensive to install, and no one has ever complained about having too many. If you're planning on installing a home theater system, a security system, or any other custom electrical system, you should let your general contractor and manufacturer know so that they can figure out how much additional wiring will be needed.
Adding a Beautiful Porch
The porch across the front of the house wraps around to the side for increased outdoor living space.Custom touches can – and should – extend outside. Features such as shutters, eave brackets, transoms, a wraparound porch, and a pergola all help establish the style of this home.
In case you still have question about modular homes, you may contact Legendary Homes Inc in Jackson, Michigan. A representative will be happy to assist you. Meanwhile you can check our modular home price sheets by signing up to our blog
Topic: Modular Home
---
General Contractor and Other Persons Involved in the Modular Home Construction
A general contractor is an individual who engages in the planning, developing and coordinating of activities which coincide with the modular home construction. The general contractor is the individual who oversees the construction and ensures that all necessary measures are taken to result in the completed finished product.
A general contractor will need to hire a number of sub contractors to complete the site work during the modular home construction. Some of the sub contractors you will need to hire include:
Subcontractors in Modular Home Construction
Engineers and Architects
The general contractor will need to hire a local engineer or architect to complete the modular home construction process. At times you will be required to hire an environmental engineer to insure your home's excavation does not interfere with wetlands or neighboring building lots. Contact your local permit office for more information of you requirements for an engineer.
Excavator
You will need an excavator to dig your modular homes foundation, clear the building site, back fill the foundation and complete both rough and final grading. In addition, your excavator can remove or add soil to your building site as required to build your home.
Foundation Company
Your modular home will require a foundation, either a crawl space or full basement or pilings for your home. The foundation company could install block walls, poured walls, a wooden foundation, precast wall system or insulated concrete forms for your modular homes foundation.
Carpenters
After your modular home is set on the foundation, you will need carpenters to finish out the exterior trim, build porches, decks, garages and other on site construction elements. You will also need a carpenter to complete minor work inside the modular home. This includes positioning stairs, installing doors, adjusting windows and doors and more. Your modular home dealer will help you understand the required carpentry work for your new home.
Plumbers
During the modular home construction process, the sections are delivered with the plumbing stubbed through the first floor of the home. Homes with two stories will need to have plumbing connections completed in access panels in the modular homes ceiling or floors. Plumbers will also install waste lines for sewage and the modular homes water heating system.
Electricians
General contractors of modular home construction will need electricians after modular homes are set on the foundation because 95% of the electrical work is completed. The last five percent or so of electrical work will include wiring the panel box, connecting the main power source to the panel box and any interconnection between modules.
HVAC Contractor
Most modular homes come standard with electric baseboard heating. Unfortunately, most people doing the modular home construction desire to have forced air heating and cooling systems or hot water radiant heating systems. If you are opting for a forced air system for your modular home, your HVAC contractor will install the heating and cooling system and also any required duct work.
In case you still have question about modular homes, you may contact Legendary Homes Inc in Jackson, Michigan. A representative will be happy to assist you. Meanwhile you can check our modular home price sheets by signing up to our blog
Topic: Modular Home Construction
---
What to Expect When You're Building a Modular Home
When you're planning to build a house, Legendary Homes Inc offers a variety of designs for modular home in Adrian, Michigan. From the standard style of modular home to the complex styles, home buyers can choose the design they most deemed represent their personal lives. These different styles of modular home can be modified to channel your personal taste. You can check the different floor plans in our database and experience how to design your own home even before going to us.
Modular Home is Quality Built
Manufacturers of modular homes make sure that each product they produce comply with the rules and regulations set for modular housing. Quality materials are utilized and installed in each of the modules that make up a modular home. Each manufacturer inspects the fine details of the construction process to ensure that the value of the completed home is neither tarnished nor poor.
With the high quality characteristic, modular homes are expected to gain higher resale value in time. The features and designs made to modular homes are more likely to help when the owner wishes to sell his modular home.
Modular Home is Affordable
The high quality modular home we produce is given at an affordable price. Each style has its corresponding cost. Those floor plans with wider dimension and complex design are expected to cost higher than the standard floor plan. But do not worry because if Legendary Homes Inc. is working with local banks that could help you in financing the construction of your dream home.
Modular Home Provides Alternative Energy
Modular construction can accommodate alternative energy sources, from solar panels to a geo- exchange system. Modular homes can also be designed so renewable energy can be added down the road.
Modular Home Can Be Customized
Modular home customization is considered a bonus in modular construction. It turns on the home buyer to 'penetrate' his self in the construction process. Home builders enable them to integrate their preferred design or style in every corner of his home. A home buyer has a right to alter the color of the walls and roofing, enhance the insulation of the windows, modify the design of kitchen cabinets or even add a couple of features in the bathrooms and bedrooms.
Construction is on Schedule
The modular construction was designed on fast and efficient result. This then became the reason why general contractors of modular homes hire skilled laborers who are expected to bring positive results on time. With the lesser time spent in the construction, big savings are earned by both the contractor and the home owner.
In case you still have question about modular homes, you may contact Legendary Homes Inc in Jackson, Michigan. A representative will be happy to assist you. Meanwhile you can check our modular home price sheets by signing up to our blog
Topic: Modular Home
---
Responsibilities of a General Contractor in Building a Modular Home
I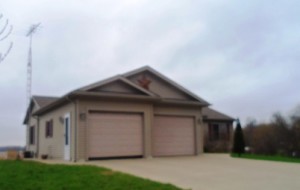 n the construction of a modular home, the primary responsibility of the general contractor is to oversee everything. He manages and organizes the project to provide a high quality abode. This individual has a job that entails hard work and thorough review of many processes which accompany the building of structures. 
The list below represents the responsibilities of a general contractor before, during and after the modular home construction;
Reviews the Modular Home Floor Plan                                                  
The modular home general contractor is responsible for making the final floor reviews. This includes making sure all electrical fixtures, telephone jacks, television jacks and ceiling fixtures are included on the plan. A modular home floor plan review also will require making sure the windows; doors and walls are all correctly located. After the floor plan for the modular home has been approved, your home will be built to the plans you have reviewed.
Secures Modular Home Building Permits
Most municipalities throughout out the United States require a building permit when you build a modular home. With a modular you will be required to have at minimum a foundation permit set and a construction permit. Go to your local building code office for all of the permit requirements for modular home construction.
Ensure Financing is Properly Done
While your modular home is being built, it is the responsibility of the general contractor to report to the lending institution who has written the construction loan as per when draw items have been completed. After the bank inspector inspects the completion of construction tasks, the bank will reimburse the general contractor with a draw check to pay sub contractors.
Provides Skilled Laborers
An experience general contractor knows that having skilled laborers could bring lots of benefits for the construction. Skilled laborers ensures the modular home will be built as scheduled.
In case you still have question about modular homes, you may contact Legendary Homes Inc in Jackson, Michigan. A representative will be happy to assist you. Meanwhile you can check our modular home price sheets by signing up to our blog
Topic: Modular Home
Reviews
---
Todd was full of information and it was great to see a CLEAN home! My husband is glad to hear that u can sub co tract everything out so there is no worry on our end if we choose to go that way. I really enjoyed seeing the pictures of the different styles of homes you have built.
Apr 30, 2013
Jennifer Plank

We first met Todd Rutledge from Legendary Homes of Jackson MI online while we were searching for a new home. After our first conversation with him, we felt that he was honest and trustworthy. These feelings were confirmed by another of his clients who let us see her home and told us of her experiences working with Todd. Todd arranged a visit to the Redman Homes factory for us so we could see for ourselves how they are made and their quality. Todd helped us thru the process of selecting what we wanted in our home. He made himself available to answer our questions thru out this building process. If he didn't know all the answers, he found out and got back with us promptly. We now are the Happy owners of our Redman home and are very thankful to Todd Rutledge of Legendary Homes for his help. Sincerely, Burt and Mary Hooker 5/16/13
May 18, 2013
Burt Hooker

Answered all our questions about modular homes and the building process and had good knowledge, politeness and overall Excellent Representative. Good Job!
May 25, 2013
Richard Walter

---
We are open
Wed and Fri Noon to 5 pm
and Sat 10 am to 5 pm.

Or other times by appointment.
Please call Todd at 517-206-2435
Categories
---
Google+ Profile
---