Cost and Benefits of Precast Concrete Foundation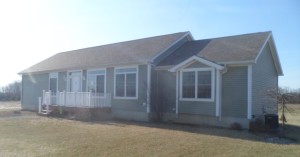 How much does a precast concrete foundation cost? What are the benefits of having it installed in a modular home? Precast concrete foundation walls simplify basement construction, save time and money, and result in warmer, drier modular home basements. The walls comprise high-strength concrete panels manufactured off site. Each panel contains solid concrete studs for load-bearing support and a built-in concrete footing. Some
precast concrete
panels include rigid insulation to keep the basement warmer and rebar and polypropylene fibers for strength. Walls can be customized by project to allow for door and window openings, steel-beam pockets and brick ledges. Manufacturers offer other convenience features such as built-in access for wiring and plumbing and wood or steel nailers for easy drywall installation. Panels range in size from 2 to 12 feet wide by 8 to 12 feet high to accommodate a variety of basement configurations.
The cost of precast concrete systems is competitive with the cost of other foundation walls. A precast concrete foundation is best-used to construct a full basement with consistent sill height; different wall heights slow the process, minimizing the cost benefit. Installers who aren't familiar with precast concrete panel assembly will need additional training. Some manufacturers allow only certified installers to deliver and erect their systems.
Other features and benefits of precast concrete foundation walls:
Time and Labor Savings
A typical precast concrete foundation can be erected in four to five hours, about a sixth of the time needed for a formed-concrete wall. The panels can be erected in cold temperatures, which mean weather delays aren't an issue. And there's no on-site curing time—the walls can be backfilled as soon as the slab and first-floor joists are in place.
Stronger, Lighter, Safer Modular Home Walls
Precast concrete panels are manufactured in temperature-controlled environments, which enable manufacturers to produce concrete mixes that harden to 5,000 psi. This is stronger than the 2,500-psi concrete in standard poured walls and stronger than concrete block, yet the precast panels are thinner and of lighter weight. Precast panel systems also are more resistant to fire, termites, dry rot, and tornado and hurricane damage than other foundation types.
Better Indoor Comfort
Because many precast concrete panels are formed with integral rigid insulation, little or no additional insulation is needed to achieve a warm basement. Precast panels also are low-maintenance and have better soundproofing characteristics than other foundation types.
In case you still have question about modular homes, you may contact Legendary Homes Inc in Jackson, Michigan. A representative will be happy to assist you. Meanwhile you can check our modular home price sheets by signing up to our blog
Topic: Precast Concrete
---
Features of Precast Concrete Foundation Walls
While most concrete contractors would prefer to cast concrete foundation walls in place, precast concrete foundation walls have some attributes that make this technique appealing to modular home owners and
builders
. For concrete contractors, either erecting or actually casting precast concrete foundation panels could be a lucrative addition to what you can offer your customers.
Precast Concrete Foundation Has High Insulation Rate
The most popular precast concrete foundation walls come as nearly finished panels, incorporating insulation and interior studs ready to accept drywall. On site, precast panels go up much more quickly than cast walls, including those constructed with insulating concrete forms (ICF). And since there's no concrete placed on site, construction can proceed in virtually any weather without concern about freezing or wet conditions. Precast concrete foundation wall erection is also simpler than cast-in-place or ICF construction and can be done by low-skilled workers with only one trained lead.
Insulated panels come in various configurations, depending on the owner's requirements. The exterior face of the monolithic panel is 2-inch-thick concrete with integral 6 ¾-inch-deep concrete studs and reinforced bond beams, top and bottom. Standard wall panels have an insulation value of R-5 from 1 inch of rigid insulation attached to the concrete between the studs. Thicker insulation can increase that to R-21.
Precast Concrete Foundation is Crack Free and Waterproof
This precast concrete system results in crack-free and waterproof walls. The panels are made with 5000-psi concrete with low permeability. Since the concrete is cast in a factory setting, all shrinkage has taken place prior to erection of the walls so panels virtually never crack in service. A broom finish is standard for the exterior of the panels, although other finishes are available, including simulated brick or flagstone textures.
Precast Concrete Foundation Has No Footer
The base for precast concrete foundation panels is crushed, compacted gravel—no footing is poured. After excavation, 4 inches of ½-inch crushed stone is placed and compacted with a drainage system beneath. This base is adequate for most soils and loading conditions.
Precast Concrete Foundation is Above Grade
Precasters also provide panels for above-grade walls. The Thermomass system is a sandwich panel that has interior and exterior concrete wythes with a rigid insulation interior, all attached with fiber-composite connectors.
Manufacturers of precast concrete produces what they call double-wall panels intended to be used for an entire modular home like the walls, floors, and even roof deck. Interior and exterior 2 3/8-inch-thick concrete wythes are cast, held together by wire trusses. Rough electrical and plumbing are installed in the cavity and the void is filled with foam insulation. Precast concrete foundation panels are connected with an infill of high-strength grout. They claim that a medium-sized modular home can be erected in about five days, although that is preceded by several weeks of planning.
Superior Walls' above-grade panels are virtually the same as the foundation wall panels. They have been used to construct up to three-story structures (a foundation wall and two levels above grade). Panels can be designed for any architectural feature desired.
In case you still have question about modular homes, you may contact Legendary Homes Inc in Jackson, Michigan. A representative will be happy to assist you. Meanwhile you can check our modular home price sheets by signing up to our blog
Topic: Precast Concrete Foundation
---
Dilemma with Precast Concrete and How to Avoid Them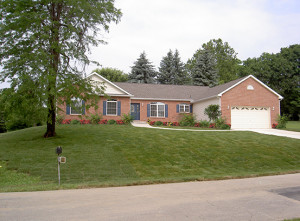 Problems with precast concrete buildings are most often related to differential movement of wall panels and foundations and the way they are absorbed or articulated by the structure. Precast concrete can also produce an incomplete sealing between foundation sections, leading to water entry
Excessive spanning of areas by precast concrete foundation sections with no fill and no footing at all may lead to future water entry, floor slab settlement, or in severe cases, foundation movement. Corrosion and deterioration of metal components, such as structural connections and metal wall framing can be obtained with precast concrete.
Problems due to condensation forming within the modular home wall construction are also a predicament with the utilization of precast concrete in modular home construction. Condensation may form at the interior of the wall assembly due to inadequate protection against air flow through the wall, such as ex- filtration of warm, moist indoor air, or by infiltration of cold outdoor air reaching the interior wall components.
Solutions to Avoid Problems with Precast Concrete
The use of precast concrete panels as a cladding material can provide an economical and attractive method to enclose contemporary buildings. There are different forms for precast concrete structurally and its use is mostly in commercial and industrial projects.
Precast concrete wall panels may be supported on almost any kind of footing but mostly on pad footings at panel corners and strip footings. Slabs are usually poured between panels and sometimes assist support of panels. Ideally, precast wall panels should be joined at their edges or their top with fixings designed to absorb minor movements without distress but this is not always done.
Sometimes welded plates are applied that are fully rigid. Reinforced concrete shrinks for about a year after construction and footings move so there is every reason to expect movements between panels. Gaps between panels are usually filled with compressible material and should function as articulation joints provided the steel work also permits movement.
Commercial and industrial buildings of this type usually have a steel roof frame that effectively ties the tops of panels together. They often have internal steel frames to provide bracing against lateral wind load. Structures of this type are usually well engineered and reliable.
In case you still have question about modular homes, you may contact Legendary Homes Inc in Jackson, Michigan. A representative will be happy to assist you. Meanwhile you can check our modular home price sheets by signing up to our blog
Topic: Precast Concrete
---
Reasons Why Modular Home General Contractors Use Precast Concrete
Its superior strength, durability and overall structural integrity make precast concrete the preferred building material in seemingly countless applications, including the modular home construction process.
Installation of precast concrete structures is familiar and often-practiced in the construction of modular homes in Michigan. Unlike the installation of some other materials, it requires no specialized experience or training.  Plastic product installation requires adherence to tedious and rigorous installation specifications. The specifications add time and cost to any project. Supervision, oversight and the recording of contemporaneous job notes are necessary to document compliance with the manufacturer's specifications. Failure to comply will compromise the structural integrity of the installation, invalidate any manufacturer warranty, and produce liability to all parties except the manufacturer.  Installation of precast concrete structures is fast, efficient and straightforward.  Yet another way precast concrete saves you time and money.
Precast Concrete is Durable
Precast concrete structures have been seen to stand for over 100 years, and those structures will continue to function long after the designed useful life of the project has passed. Because precast concrete does not bend, warp or deviate from its original shape, it is sure to be compatible with any future plans for project expansion or upgrade.
Precast Concrete Saves Money
Manufactured using local, natural and benign materials, precast concrete's localized production process ensure greater responsiveness and accountability to the customer from the manufacturer.  Keeping you in direct contact with the manufacturer is just another way that choosing precast concrete can save you time and money.
Precast Concrete is Environmentally Friendly
An environmentally friendly product, precast concrete requires less energy to manufacture than plastic products require.  Choosing precast concrete over plastics is also choosing to conserve the world's diminishing petroleum supply and to support the American economy, since imported petroleum is the major component of almost all new plastics.  Production of precast concrete products is better for our environment and better for our economy.
America's modular home is the foundation upon which our productivity and industry are built. Such a valuable institution cannot be entrusted to inherently inferior products and materials. Not all infrastructure products are created equal. Durability, strength, integrity, and versatility are the essential elements of long-term value.  Quite simply, plastic products are no match for precast concrete's proven legacy of strength and quality.
In case you still have question about modular homes, you may contact Legendary Homes Inc in Jackson, Michigan. A representative will be happy to assist you. Meanwhile you can check our modular home price sheets by signing up to our blog
Topic: Precast Concrete
---
Precast Concrete and Its Benefits and Disadvantages to Modular Homes in Allen, Michigan
Every modular home construction material & system has its own characteristics like the precast concrete. It can lead to a greater or less extend influence the layout, span length, construction depth, stability system, etc. This is also the case for 
precast concrete
, not only in comparison to steel, wood, and masonry structures, but also with respect to cast in-situ concrete. Theoretically, all joints between the precast concrete units could be made in such a way that the completed precast structure has the same monolithic concept as in-situ one.
However, this is a wrong approach. It is very labor intensive and costly. If the full advantages of precast concrete are to be realized, the structure should be conceived according to its specific design philosophy like long spans, appropriate stability concept, simple details, etc. Modular home designers should from the very outset of the project consider the possibilities, restrictions & advantages of precast concrete, its detailing, manufacturer, transport, erection and serviceability stages before completing a design in precast concrete.
Benefits of Precast Concrete
Precast concrete enables faster programmed times. It is not affected by weather or labor shortages. It also improves buildability as early enclosure of dry envelope enables follow-on trades to start sooner. Most modular home builders and contractors know that precast concrete produces a high standard of workmanship in factory conditions – reduces potential for accidents, addresses on-site skill shortage. Above all, precast concrete system has a high quality finish that can be left exposed where concrete's thermal properties can be exploited in low-energy buildings.
Moreover, architectural precast concrete provides architects with an exciting medium when designing facades for a wide range of buildings, from healthcare facilities to shopping malls, commercial office buildings to sports stadiums.
Disadvantages of Precast Concrete to Modular Construction
Precast concrete system building is less flexible in its design concept than purpose-mode structures. There are home owners who do not prefer precast concrete as most modular home design they wish to incorporate cannot be fulfilled. Precast concrete alters the original concept as it needs overall modification.
Another con to using the precast concrete is its structural connection between the precast concrete units. It can present both design & contractual problems
In case you still have question about modular homes, you may contact Legendary Homes Inc in Jackson, Michigan. A representative will be happy to assist you. Meanwhile you can check our modular home price sheets by signing up to our blog
Topic: Precast Concrete
Winter Hours
---
We are currently on Winter Hours and only Open By Appointment



Please call Todd at 517-206-2435 to schedule an appointment
Reviews
---
Todd was full of information and it was great to see a CLEAN home! My husband is glad to hear that u can sub co tract everything out so there is no worry on our end if we choose to go that way. I really enjoyed seeing the pictures of the different styles of homes you have built.
Apr 30, 2013
Jennifer Plank

We first met Todd Rutledge from Legendary Homes of Jackson MI online while we were searching for a new home. After our first conversation with him, we felt that he was honest and trustworthy. These feelings were confirmed by another of his clients who let us see her home and told us of her experiences working with Todd. Todd arranged a visit to the Redman Homes factory for us so we could see for ourselves how they are made and their quality. Todd helped us thru the process of selecting what we wanted in our home. He made himself available to answer our questions thru out this building process. If he didn't know all the answers, he found out and got back with us promptly. We now are the Happy owners of our Redman home and are very thankful to Todd Rutledge of Legendary Homes for his help. Sincerely, Burt and Mary Hooker 5/16/13
May 18, 2013
Burt Hooker

Answered all our questions about modular homes and the building process and had good knowledge, politeness and overall Excellent Representative. Good Job!
May 25, 2013
Richard Walter

Winter Hours
---
We are currently on Winter Hours and only Open By Appointment



Please call Todd at 517-206-2435 to schedule an appointment
Categories
---
Google+ Profile
---