Looking at the Modular Home as a Whole System
In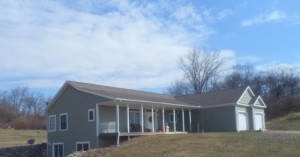 modular home construction, you will not be restricted in size or space with regards to your floor plan. Modular homes offer flexible and affordable options in customizing and constructing homes to meet your needs. And, Legendary Homes Inc. never fails to amaze people by embracing and promoting modular home as a system.
 Modular Home Building System
A building system is a highly engineered method of producing buildings or building components in an efficient and cost effective manner. The use of building systems is common in many different types of residential, multifamily, and commercial construction. A modular home is the culmination of one type of building system.
A modular home is constructed in segments (called "modules") in a climate-controlled factory by skilled craftsmen using precise machinery and methods. When these modules come together on your building site and the final finishing touches are completed by your local builder, those modules become a home for you and your family.
Modular Home Construction Process
Today's modular homes are models of efficiency and quality. The modular home building process begins at the design phase using state of the art Computer Aided Design (CAD) systems to create your floor plan. In-house engineering departments eliminate the need for costly outside engineering firms. Once you have approved your modular home floor plans, third party approved plans are supplied for a building permit application. Once designed, the building process begins. Quality assurance is a constant process from every area of the factory ensuring the finest construction of a modular home.
Quality materials, care for details and the same building codes and standards of modular homes are observed. Efficiency begins with modern factory assembly line techniques. Work is normally not delayed by weather, subcontractor no-shows, or missing materials. Once the modules of a modular home have been constructed at the factory they are ready to be delivered and set. Trucks deliver modules to the site where they are lifted by a crane and placed onto the permanent foundation. A team of experienced laborers will put the modules together on the foundation. Your modular home builder will do final finish work so you can move in.
In case you still have question about modular homes, you may contact Legendary Homes Inc in Jackson, Michigan. A representative will be happy to assist you. Meanwhile you can check our modular home price sheets by signing up to our blog
Topic: Modular Home
---
Modular Home Additions Offer A Wide Variety of Benefits
Modular home additions are fabricated and constructed to meet your exact, unique needs. Whether you are a minimalist or not, there is always a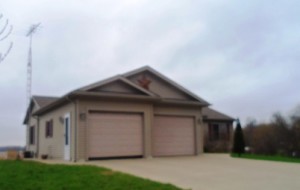 modular floor plan
that can be customized according to your preferences. With many options to maximize space and materialize style, it is certainly hard to refute how modular homes have turned out to be exceptional and innovative. For these reasons, modular home additions have become increasingly popular in Jackson.
Modular Home Additions are Custom- Designed
In Jackson, Michigan modular home additions are custom-designed based on the homeowners wants and needs. These homes are systematically built to match your family's lifestyle, considering your daily activities and habits. The result is a modular home that meets the functional and aesthetic criteria, making the most out of your living space.
A closer look at modular home additions delightful architectural detailing that is a result of thorough outlining of their floor plans. Each plan is customizable with components like accessories, cabinets, decks, detailed doors, and decorative windows. Indeed, the emergence of modular homes has made customization and convenience more accessible and adaptable in terms of design options.
Modular Home Additions are Flexible
Modular home additions are flexible. Choose a formal dining room separate from the kitchen or perhaps a living room, family room, porch, office, weight room, great room and more. Every family uses a home differently. Modular home designs are created specifically for you and your family. Choose to have your modular home entirely custom designed, choose one of our hundreds of standard modular floor plans or modify an existing floor plan to meet your needs. This means that with modular construction, homeowners will be able to maximize their potential live space. Also, in addition to customizable floor plans, your design options are customizable too.
Modular Home Additions are Forever
Modular homes in Jackson, MI are built to last a lifetime and as the modular home additions. Constructed to meet or exceed local and state building codes, modular homes from Avalon Building Systems stand up longer to both weather and time than traditionally built homes.
Modular Home Additions are Energy Efficient
Modular home additions beautifully combines form and function, showcasing some features that may not be available in some site-built homes. The innovative designs are carried throughout the entire modular home from floor to ceiling, inside and out. These homes are also constructed with energy efficiency and green living in mind. That is why air flow and natural lighting are of top priority.
In case you still have question about modular homes, you may contact Legendary Homes Inc in Jackson, Michigan. A representative will be happy to assist you. Meanwhile you can check our modular home price sheets by signing up to our blog
Topic: Modular Home Additions
---
How Do Modular Home Additions Are Realize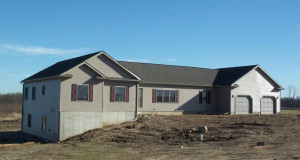 What are the steps to make modular home additions possible?
By combining new technologies in the fields of modular and traditional building techniques, we can let you have modular home additions much quicker than you thought possible, and without the mess and fuss you would normally expect.
By fabricating the modules in our yard, we can achieve better quality control and shorten the traditional process considerably. In effect, we do the entire modular home additions offsite, then after a little preparation at the customer's home, we then crane the modules into place. All that remains then is just for us to install the staircase and a few finishing touches.
Modular Home Additions Process
After an initial inspection of your modular home by our team, we develop the plans to your requirements for the modular home additions, and once you're happy we carry out all the building and fitting-out. There's no mess and no inconvenience in your own modular home additions.
We take care of everything, from initial design to council approvals for the realization of modular home additions. Legendary Homes Inc. also works with final engineer's drawings and of course, building the modules, fixing them into place and – finally – completing the structure.
When the modules are nearly complete, we will visit your modular home to prepare the roof and a few days later our team will arrive and the completed modules are lowered into place by crane.
After that, there's just a little bit of finishing work to do inside the house – things like installing the staircase. Your modular home will only be disrupted for a few weeks, not months like you would have previously expected.
In case you still have question about modular homes, you may contact Legendary Homes Inc in Jackson, Michigan. A representative will be happy to assist you. Meanwhile you can check our modular home price sheets by signing up to our blog
Topic: Modular Home Additions
---
Truth and Myths of Modular Home Additions in Jackson, Michigan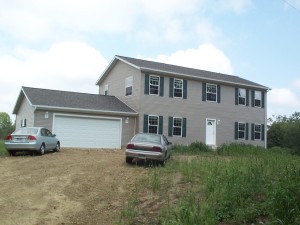 Many have been thwarted by how modular home additions affect the structure of a modular house. They say that it could ruin the integrity of the home and decrease its selling value. But that are not the case.
To lighten you about modular home additions, here are the facts and hearsays about it.
Floor Plan Limitations of Modular Home Additions
Contrary to the belief, renovating your modular home will place you in unlimited options. There are no limitations of any sort in modular home additions. Legendary Homes Inc. offer many choices to home owners when they wanted to add something to their modular home floor plan.
Low Resale Value of Modular Home Additions
There are number of modular homes in sold in recent years in Jackson, Michigan. We never have seen a low resale value of well built modular addition to be lower than stick-built. In reality there is no way to see that this is a modular addition without some precise measuring.
Modular Home Additions Are Not Strong and High Quality
Modular units are sturdier then stick built houses. Modular home additions are built by experienced professionals. Modular additions are also built to be above all local codes, so it allow manufacturer to save by following one standard for entire region. Don't mistake our high-end modular additions with trailer-park prefabs. Only difference from stick build it's much higher quality and build in controlled environment.
Modular Additions Are Not For Everything
Modular home additions are great for 2nd story above Cape Code and Ranch. There are also beautiful 1-level side additions and 2-story side/back additions are possible, but floor level of the 2nd floor of the addition will be few inches higher then original house – can be easily solved with couple steps. Due to some cost factors, modular additions are cost effective on 500+ sq ft projects.
Modular Home Additions Cost Lesser
Going rate of sq ft of addition is about $150 at this time, but this price usually would not include architectural materials, many "extras" and will basically provide you with basic house. For the same ~$150/sq ft you will get above average modular addition with moldings, doorknobs, top brand fixtures and cabinets. In nutshell you can buy full size Lexus for price of full size Toyota, but this will not make you happy you if you are budgeted to buy Scion. No matter how you slice it modular addition will not cost you more then traditional stick building especially in areas with as expensive labor.
In case you still have question about modular homes, you may contact Legendary Homes Inc in Jackson, Michigan. A representative will be happy to assist you. Meanwhile you can check our modular home price sheets by signing up to our blog
Topic: Modular Home Additions
---
Transforming your Current Home into Your Dream Home Through Modular Home Customization
When you need a larger modular home, you don't have to move out of your neighborhood. Legendary Homes Inc. provides modular home customization quickly, efficiently and cost effectively without displacing your family for months on end.
In as little as one month, your existing ranch modular home can be expanded to a spacious colonial with a second-story addition. Whether you need the space to provide bedrooms for a growing family or simply expand the living areas, we can design the modular home to suit your family's needs. And all this is possible without the hassle of packing, purchasing a new home, or uprooting your children from the neighborhood and schools they've grown to love. Why buy when you can simply customize the place you've called home for years? With modular home customization, you can.
Easily Customize Your Dream Modular Home
The best part is, Legendary Homes Inc. custom design the modular home, in addition to securing permits and removal of the existing structure and roof. So there won't be the hassle – and added cost – of a traditional building project where you could be dealing with multiple architects, carpenters, painters, plumbers, electricians, and interior designers. Modular customization truly are a turnkey solution for your second-story or other home customization.
As the homeowner, you'll be involved in the entire process. Using Computer Aided Design and a unique password-protected online design center, you can see what your modular home will look like long before the addition is added and can customize it from top to bottom. From flooring to vanity fixtures, the options to personalize your modular home are endless – and all at your fingertips.
In case you still have question about modular homes, you may contact Legendary Homes Inc in Jackson, Michigan. A representative will be happy to assist you. Meanwhile you can check our modular home price sheets by signing up to our blog
Topic: Modular Home
Reviews
---
Todd was full of information and it was great to see a CLEAN home! My husband is glad to hear that u can sub co tract everything out so there is no worry on our end if we choose to go that way. I really enjoyed seeing the pictures of the different styles of homes you have built.
Apr 30, 2013
Jennifer Plank

We first met Todd Rutledge from Legendary Homes of Jackson MI online while we were searching for a new home. After our first conversation with him, we felt that he was honest and trustworthy. These feelings were confirmed by another of his clients who let us see her home and told us of her experiences working with Todd. Todd arranged a visit to the Redman Homes factory for us so we could see for ourselves how they are made and their quality. Todd helped us thru the process of selecting what we wanted in our home. He made himself available to answer our questions thru out this building process. If he didn't know all the answers, he found out and got back with us promptly. We now are the Happy owners of our Redman home and are very thankful to Todd Rutledge of Legendary Homes for his help. Sincerely, Burt and Mary Hooker 5/16/13
May 18, 2013
Burt Hooker

Answered all our questions about modular homes and the building process and had good knowledge, politeness and overall Excellent Representative. Good Job!
May 25, 2013
Richard Walter

---
We are open
Wed and Fri Noon to 5 pm
and Sat 10 am to 5 pm.

Or other times by appointment.
Please call Todd at 517-206-2435
Categories
---
Google+ Profile
---