Modular Home: The Future of Residential Housing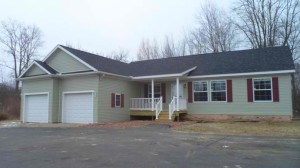 United States is the nation that initializes the factory fabrication, giving opportunity for the modular home construction.
Modular home is considered as the future home of every individual in the US at no cost. It is an alternative way to own a house for many nowadays. It is an abode that keeps its owner safe and protected. It is a place where people live comfortably. And there are a lot of other reasons why buying this type of dwelling are a wise investment. These reasons are focused on the construction process, quality, efficiency, and affordability of a house.
Modular Home Have Faster Construction Process
Unlike the process of how conventional houses are built, modular homes are realized faster. They built within six to eight weeks depending on the size and style. Larger modular dwellings take longer to build. Often when a buyer wishes to modify a standard floor plan into his liking, the construction process takes a longer time frame.
A modular home is constructed according to the schedule set by both its manufacturer and buyer. Sometimes there is a third party representative, usually from a financing firm and the local housing department, who sees to it that the construction schedule is followed accordingly.
A Modular Home is Built in High Quality
Modular homes are sought after for their quality. They are as good as the stick built houses. Others even considered them to have higher performance than the traditional dwellings.
The superior quality is harvested from the process in which it is erected. Manufacturers are compliant to the local and state building codes, which became the reason why there are high quality modular houses. They are utilizing materials that meet or even exceed the standards. They are also integrating advanced tools to design, construct, and complete the house.
Energy Efficiency is the Key for Modular Home Construction
Another benefit of choosing a modular home is having a self sustaining and energy efficient abode. The structural plans are equipped with insulated foundations that promote energy efficiency. Most builders create modular homes that regulate and control energy inside the house, giving its dwellers a good indoor air quality. Their windows, roofs and the walls have high insulation rate that normalizes the heat loss inside during seasons.
Modular Homes are Affordable
One of the substantial reasons why many are turning to modular is the inexpensive price of construction. The affordability of building a modular dwelling compels many to this type of housing. The price of one modular abode is calculated per square foot. A standard floor plan can cost $90 to $150. It can just flare up if major customizations are installed. Potential owner can have his home even on a budget. Those who earn minimum wages per month can start building their own modular home as well.
Modular Home Construction is Easier to Finance
Because of the positive track record of modular home construction, financing is not a problem. In Michigan, modular home financing is easier to acquire and achieved. Many bankers value how the modular home manufacturers work and produce high quality and energy efficient homes.
In case you still have question about modular homes and insulated precast foundation, you may contact Legendary Homes Inc in Jackson, Michigan. A representative will be happy to assist you. Meanwhile you can check our modular home price sheets by signing up to our blog
Topic: Modular Home
---
Designing and Constructing the Precast Concrete for Modular Homes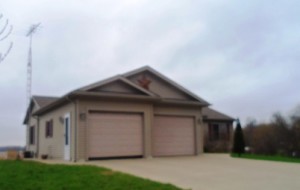 Precast concrete construction is a method of prefabricating concrete in discrete elements and erecting and incorporating them by crane into their final position in the building structure.
Two most common methods used in modular home construction are the precast concrete and the poured concrete. Precast concrete is done off site and transported to site while poured concrete is done and completed on site. Choice is determined by site access, availability of local precasting facilities, the standard of finishes and design requirements.
Design and Detailing of Precast Concrete
The design and planning phases of a precast concrete are among the most crucial for its success. The entire design and construction procedure for the building must be worked out in advance of the first pour and factored into the design of each panel including size, detailed set-out of services, lifting and temporary bracing inserts, and lifting procedures (erection sequence, crane positions and lateral bracing).
The building should be designed specifically for the construction method. Effective planning requires continuous involvement and interaction between every member of the design and construction team from design to completion.
Construction of Precast Concrete
Precast concrete is carried out in a controlled environment to avoid weather related variables. This minimizes waste and delivers the highest level of quality assurance in the range of finishes and dimensional accuracy. It also reduces on-site materials storage and waste.
Controlled pouring environments in the factory also reduce precast concrete curing times through the use of temperature control and advanced mix design, including low water to cement ratios. They can reduce the amount of cement required to achieve adequate strength to withstand transport and erection loads. Tilting casting tables are also beneficial because the greatest structural loads for precast concrete occur during lifting, transport and erection.
Precast concrete construction allows the use of high quality formwork including vibrating casting tables and accurate positioning of inserts (lifting points and structural steel), insulation, services (plumbing and electrical conduits), openings, flashings and termite barriers. Similar levels of quality assurance are difficult or more expensive to achieve on site — particularly on smaller projects.
In case you still have question about modular homes and insulated precast foundation, you may contact Legendary Homes Inc in Jackson, Michigan. A representative will be happy to assist you. Meanwhile you can check our modular home price sheets by signing up to our blog
Topic: Precast Concrete
---
Specifications for Precast Concrete Used in Modular Home Construction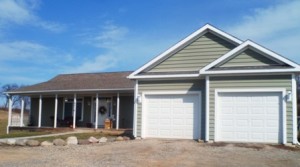 Structural units of precast concrete are manufactured in the grade of concrete and to the sizes. Where the installation of precast concrete units in any structure is such that the faces of the units are to be left exposed either internally or externally, the exposed surfaces of the units as finished shall be uniform in color and in texture. All cement, aggregates and other materials used in the manufacture of the units should be obtained from the approved sources throughout the period of manufacture.
The precast concrete manufacturer should have full details of proposed method of carrying out all operations connected with the manufacture and assembly of precast concrete structural members, including a description of the types of casting bed, mould and formwork for the various types of members; the procedure for concrete casting and the method of curing the concrete; and the procedure for transporting, handling, hoisting and placing of each type of precast structural member. Particulars of the temporary supports deemed necessary to ensure adequate stability during erection and fully proof against the effects of construction loads, wind load and other transient loads.
Twist of Precast Concrete
No corner of a nominally plane surface shall deviate from the plane containing the other three corners when utilizing precast concrete.
Squareness of Precast Concrete
When considering the squareness of a corner of the precast concrete, the longer of the two adjacent sides being checked shall be taken as the baseline, and a line perpendicular to the baseline shall be taken as the check line. The shorter side shall not vary in its distance from the check line so that the difference between the greatest and the shortest side is not more than the distance.
For the purpose of this requirement, any error due to lack of straightness shall be ignored; squareness shall be measured with respect to the straight lines which are most nearly parallel with the features being checked. When the nominal angle is other than 900 the included angle between the baseline and the check line shall be varied accordingly.
Flatness of Precast Concrete
When using the precast concrete for modular home construction, the deviation from a 1.5 m straight edge placed in any position on a nominally plane surface should not exceed 6 mm.
In case you still have question about modular homes and insulated precast foundation, you may contact Legendary Homes Inc in Jackson, Michigan. A representative will be happy to assist you. Meanwhile you can check our modular home price sheets by signing up to our blog
Topic: Precast Concrete
---
Frequently Asked Questions about Precast Concrete for Modular Home Construction
Why use precast concrete?
Precast concrete is the ideal solution for your next residential or commercial project. Precast concrete provides durability, flexibility, and versatility both in the design and construction stages of the project. Precast concrete homes and building have great fire ratings and often eliminate the costly process of fireproofing.
Why build a precast concrete home?
Concrete homes are extremely sound and durable. A total precast home is extremely mold and mildew resistant compared to a traditional wood or brick home. Total precast homes have no beams and columns in the basement which provides long clear spans for a very flexible design. Precast concrete homes have a very high fire rating and provide a great storm shelter because of their strength. Precast floors are great when combined with radiant heat.
Why use concrete construction for a prefabricated building?
Concrete construction is extremely fast, and very durable. Buildings can be erected in any weather condition including harsh winters. Concrete, prefabricated buildings have great fire ratings, are very sound, and versatile.
What is the difference between Precast concrete construction vs. traditional construction?
Concrete construction is durable and long lasting, and retains its value throughout time. Precast concrete construction lessens the construction process which saves money on financing costs.
How flexible is precast concrete design?
Whether you use our wall panel system, or our hollow core floor system, or if you build a total precast home, the design possibilities of concrete construction are endless. Call us today to learn more. You'll be surprised at how versatile precast concrete is!
Why use Prestressed Concrete vs Poured Concrete?
Prestressed concrete has very good crack control and strength to weight ratio. Precast concrete is able to create longer, thinner spans than poured concrete.
Why is precast concrete so heavy?
In fact, concrete is actually 31% of the weight of structural steel. Concrete weighs 150lbs/ft3, steel is 490lbs/ft3. In office structures, a completed concrete structure (floors, walls, roof, beams, columns etc.) could be as much as 19% lighter than a composite steel frame and concrete slab building.
What kind of Quality Control/Quality Assurance is in place in the precast industry?
PCI has three different certification programs:
Plant Certification – First introduced in 1967, covers the overall management of the quality system within precast/prestressed plants.
Personnel Training and Certification – First introduced in 1985, covers the qualification and certifications of the people doing the product inspections and managing the Quality Assurance departments within precast/prestressed plants.
Erectors Qualification/Certification – First introduced in 1999, covers the training and qualification of field services personnel.
What are some key things to look for when inspecting precast?
Good bearing conditions i.e. bearing pad is in correct location, surface is uniform, structure is plum, well aligned. Welding of connections is appropriate and complete to stage of construction. Loads being applied at time of inspection are appropriate to intended design.
What are the benefits of a wall panel system?
Precast wall panels are an energy efficient alternative to steel and masonry, providing a hard wall and eliminating the need for exterior columns. Precast wall panels are not only energy efficient, but also mold and mildew resistant. Precast wall panels provide flexibility in the design phase of your home or building.
In case you still have question about modular homes and insulated precast foundation, you may contact Legendary Homes Inc in Jackson, Michigan. A representative will be happy to assist you. Meanwhile you can check our modular home price sheets by signing up to our blog
Topic: Precast Concrete
---
Advantages and Disadvantages of Precast Concrete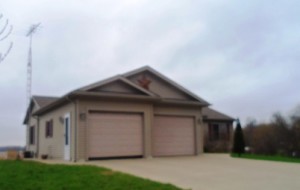 Precast concrete offers durable, flexible solutions for floors, walls and even roofs in every type of domestic construction from individual cottages to multi-storey apartments and modular homes. Concrete's high initial embodied energy can be offset by its extended life cycle and high potential for reuse and relocation.
Precast concrete can also be a potential carrier of structural and construction problems as it has a number of disadvantages. Precast concrete has lesser flexibility and design. It may also provide a financial hurdle as delivery is sometimes delayed.
To further discuss precast concrete, here are its advantages and disadvantages;
Advantages of Precast Concrete
Appearance of Precast Concrete
An almost endless variety of shapes, colors, textures and finishes is available for precast concrete. It can be moulded and shaped to suit almost any design or form.
Minor variations in finish between design intent or specification and the actual outcome are common. Assessment of samples and prototypes is highly advisable. Established, professional precast companies usually deliver quality assured finishes to the standard specified.
Complex or detailed methods and finishes require a high degree of quality control and are often best handled under the controlled conditions of an off-site precast factory.
Structural capacity
Structural precast concrete panels are a strong, durable and versatile building material, particularly suited to Australia's harsh climatic extremes and requiring minimal maintenance. They can be engineered to meet the structural needs of every type of domestic construction.
Concrete is flood and fire resistant and doesn't shrink, rot or distort. It gains strength as it ages and in structural terms is ideally suited to the unpredictable conditions associated with climate change.
The inherent structural properties of precast walls mean that they do not require additional bracing to resist racking loads and that simple design of cross walls and junctions can provide adequate lateral bracing. Tie-down inserts to resist cyclonic winds are simple to design, install and connect.
Precast finishes are highly impact resistant, withstand wear and tear, and require minimal repairs and maintenance.
Insulation
High insulation levels are simply achieved when using precast concrete during the modular home construction. Most modular home builders and contractors do not worry about the lack of insulation if opting for the precast concrete.
Fire resistance
Precast panels are highly fire resistant with zero flammability on both external and internal surfaces.
Termite proofing
The use of woven stainless steel mesh or other termite barriers is strongly advised, to prevent termites accessing the roof structure via the insulation core. These barriers are placed across the insulation between external concrete skins at the base of the wall.
Durability and Moisture resistance
Dense precast concrete is generally not subject to rising damp or structural damage from condensation or dew-point formation. However, condensation problems can arise in any building due to temperature, humidity and ventilation conditions that encourage dampness and mildew.
No type of construction is immune but precast concrete is rarely affected by internal or interstitial condensation (i.e. from water vapor passing through the material).
Surface condensation or dew-point formation is more common and, while often causing unsightly mildew and stains, structural damage in precast concrete is unlikely.
Disadvantages of Precast Concrete
Precast concrete has very small margin for error as the incorrect dimensions of precast concrete may result in changing the entire design. It also has limited building design flexibility  the manufacturers may only have fixed shapes and sizes..  Because panel size is limited, precast concrete can not be used for two-way structural systems.
In case you still have question about modular homes and insulated precast foundation, you may contact Legendary Homes Inc in Jackson, Michigan. A representative will be happy to assist you. Meanwhile you can check our modular home price sheets by signing up to our blog
Topic: Precast Concrete
Reviews
---
Todd was full of information and it was great to see a CLEAN home! My husband is glad to hear that u can sub co tract everything out so there is no worry on our end if we choose to go that way. I really enjoyed seeing the pictures of the different styles of homes you have built.
Apr 30, 2013
Jennifer Plank

We first met Todd Rutledge from Legendary Homes of Jackson MI online while we were searching for a new home. After our first conversation with him, we felt that he was honest and trustworthy. These feelings were confirmed by another of his clients who let us see her home and told us of her experiences working with Todd. Todd arranged a visit to the Redman Homes factory for us so we could see for ourselves how they are made and their quality. Todd helped us thru the process of selecting what we wanted in our home. He made himself available to answer our questions thru out this building process. If he didn't know all the answers, he found out and got back with us promptly. We now are the Happy owners of our Redman home and are very thankful to Todd Rutledge of Legendary Homes for his help. Sincerely, Burt and Mary Hooker 5/16/13
May 18, 2013
Burt Hooker

Answered all our questions about modular homes and the building process and had good knowledge, politeness and overall Excellent Representative. Good Job!
May 25, 2013
Richard Walter

---
We are open
Wed and Fri Noon to 5 pm
and Sat 10 am to 5 pm.

Or other times by appointment.
Please call Todd at 517-206-2435
Categories
---
Google+ Profile
---