Why Finance your Modular Home with FHA Loan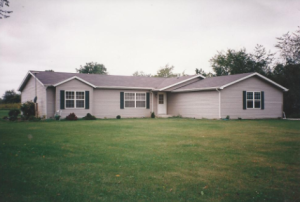 FHA loan is not perfect, but they are a great fit in some situations especially with modular home financing. The main appeal is that they make it easy to buy property, but don't forget that those benefits always come with tradeoffs. Here are some of the most attractive features:
Lower Down Payment
FHA loans allow you to buy a modular home with a down payment as small as 3.5%. Other loan programs generally require a much larger down payment.
It's easier to use gifts for downpayment and closing costs. In addition, sellers can pay up to 6% of the loan amount towards a buyer's closing costs. You're most likely to benefit from that in a buyer's market, but those do come around from time to time.
Lower Cost Interest Modular Home Loan
A modular home buyer can "take over" your FHA loan if it's assumable. That means they will pick up where you left off – benefiting from lower interest costs. Depending whether or not have changed by the time you sell, the buyer might also enjoy a low interest rate that's unavailable elsewhere.
A Chance to Reset
If you have recently come out of bankruptcy or foreclosure, it's easier to get an FHA loan than a loan that does not come with any government guarantee (two or three years after financial hardship is enough to qualify with FHA).
In case you still have questions about modular homes, you may contact Legendary Homes Inc in Jackson, Michigan. A representative will be happy to assist you. Meanwhile, you can check our modular home price sheets by signing up to our blog.
Topic: Modular Home Financing