Steps to Design the Interior of your Modular Home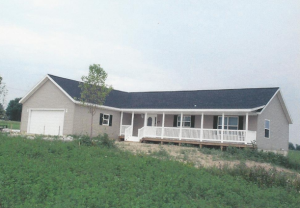 Today's home owner has many choices when it comes to designing the interior of their modular home. In areas where land is expensive, many small and older homes are being torn down by developers  and replaced with homes that cover as much of the property as allowed by local zoning. But, suppose you have a property that you love and don't want to move. You want to update your modular home but you don't want to live through an endless renovation.
Designs Are Drawn, Submitted and Evaluated
The design drawings are be prepared by an licensed architect with experience in custom modular design. The shop drawings are generated by the factory. The drawings are then reviewed, approved and stamped by a third party engineering firm.
Getting the Permit for Modular Home Renovation
Your modular home builder will take these approved plans, the foundation plan and any other drawings required for the conventionally built assemblies, and submit everything for building permit issuance.
Construction or Renovation Begins and Completed
The construction begins and the modules are built to exact specifications by experts. The modules are delivered to the building site and assembled. The builder completes all the conventionally built aspects and interior finishing.
In case you still have questions about modular homes, you may contact Legendary Homes Inc in Jackson, Michigan. A representative will be happy to assist you. Meanwhile, you can check our modular home price sheets by signing up to our blog.
Topic: Modular Home Customization