Pros and Cons of FHA Loan for Modular Home Construction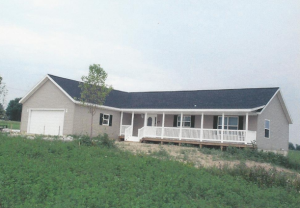 An FHA loan is a mortgage loan that is insured by the Federal Housing Administration (FHA). It has come a long way to help home buyers.
An FHA loan has a number of pros and cons that you need to consider.
Pros of FHA Loan
Typically an FHA loan is one of the easiest types of mortgage loans to qualify for because it requires a low down payment and you can have less-than-perfect credit. An FHA down payment of 3.5 percent is required. Borrowers who cannot afford a traditional down payment of 20 percent or can't get approved for private mortgage insurance should look into whether an FHA loan is the best option for their personal scenario.
Another advantage of an FHA loan is that it can be assumable, which means if you want to sell your home, the buyer can "assume" the loan you have. People who have low or bad credit, have undergone a bankruptcy or have been foreclosed upon may be able to still qualify for an FHA loan.
Cons of FHA Loan
You knew there had to be a catch, and here it is: Because an FHA loan does not have the strict standards of a conventional loan, it requires two kinds of mortgage insurance premiums: one is paid in full upfront – or, it can be financed into the mortgage – and the other is a monthly payment. Also, FHA loans require that the house meet certain conditions and must be appraised by an FHA-approved appraiser.
In case you still have questions about modular homes, you may contact Legendary Homes Inc in Jackson, Michigan. A representative will be happy to assist you. Meanwhile, you can check our modular home price sheets by signing up to our blog.
Topic: Modular Home Financing, FHA Loan