Lenders for Modular Home Financing in Michigan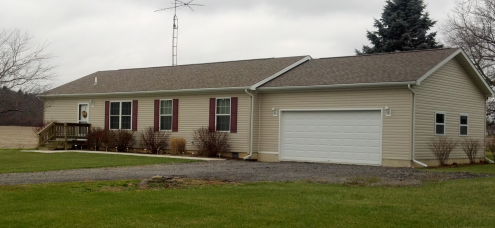 In Michigan securing the best modular home financing can be a challenge. Very few lenders will provide progress payments for modular construction. That is why Legendary Homes Inc. has simplified the process and can offer clients the option to defer progress payments until the construction is complete, saving you thousands in interest costs. We work with top lenders in Michigan to turn your dream modular home into reality.
Partners in Modular Home Financing
Our lending partners at Premiere Home Mortgage have access to some of the best options available for modular home financing in MI. The focus of our partnership is helping those individuals and families that are buying a home in need of renovation, purchasing a new modular or manufactured home or remodeling their current residence. We offer loans that, most mortgage companies do not tender and that few can provide with excellent customer service.
Pre- Qualify in Modular Home Financing
You can get pre-qualified to any of the many lenders who do modular construction loans. There are lenders who specialize in modular construction loans and have features about their construction loans that are important such as one closing and up to 95% modular home financing including land.
Please keep in mind when choosing a lender that the modular home is to be paid upon delivery to your site, not upon installation to the foundation. We recommend you are in a 12 month construction loan starting the day you receive your building permit. We also recommend using one of our referred lenders as they are familiar with our construction process, which makes your project run smoother for all involved.
In case you still have questions about modular homes, you may contact Legendary Homes Inc in Jackson, Michigan. A representative will be happy to assist you. Meanwhile, you can check our modular home price sheets by signing up to our blog.
Topic: Modular Home Financing