Legendary Homes Offer the Exterior Options for Modular Home in Michigan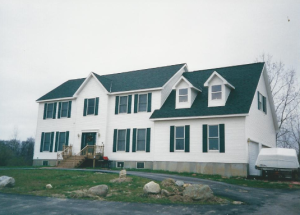 Nothing can impact the appearance of your modular home more dramatically than the exterior look. We offer a variety of exterior options that are designed and tested to withstand climatic conditions, from the southern mountains to the southern coastline.
Exterior Materials for Modular Home
Legendary Homes Inc in Michigan offers a wide variety of exterior materials such as: brick, log, siding or shingles.
For example, if your modular home will have exterior siding, look for an exterior style that fits your southern lifestyle. From shingle siding to millwork and decorative trim, we offer a wonderful variety of colors, styles and materials to enhance and accent your home.
Entry Doors for Modular Home
Nothing says welcome more than a beautiful entry door. Legendary Homes Inc. offers a selection of durable and decorative exterior doors for your modular home and patio entrances. The doors should match the overall architecture of your home and we have a stylish, functional and superior quality selection.
In case you still have questions about modular homes, you may contact Legendary Homes Inc in Jackson, Michigan. A representative will be happy to assist you. Meanwhile, you can check our modular home price sheets by signing up to our blog.
Topic: Modular Home Customization