Key Factors to Have a VA Loan for Modular Home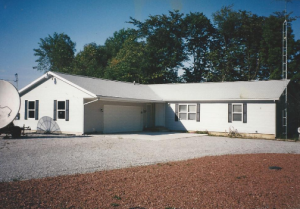 VA loan for a modular home approval may be easier than many think. Understanding the key factors help you on the VA home loan process.
VA Entitlement
Borrowers must, first and foremost, be eligible for VA loans for modular home. This means they must have satisfied the service requirements and have enough "entitlement" available to be considered for a VA loan. Entitlement is a word used to refer to the amount the VA will guarantee for a particular veteran borrower.
Modular Home Property Eligibility
The lender's handbook states that VA modular home loan benefits are to be used mainly for owner-occupied properties. The VA lists single-family homes, VA-approved condos, townhouses and multi-family modular homes as properties generally eligible for VA financing. The VA also guarantees the financing of modular homes if they are attached to a permanent foundation; but not all lenders offer VA loans for modular homes.
Length of Occupancy
By law, VA borrowers must occupy the homes they finance. VA borrowers must verify that they will occupy their homes within a reasonable time. For most, this means within 60 days after closing. Borrowers who are deployed away from home may receive an extension of up to 12 months. A spouse is the only relative that can satisfy the occupancy requirement in a VA-eligible borrower's stead.
Income & Credit
VA-eligible borrowers must qualify for the loans they obtain. Veterans must have steady and ample income and satisfactory credit. Lenders are given some flexibility to decide whether a borrower is a safe credit risk within VA guidelines. VA-approved lenders may set their own credit score minimums. The VA recommends borrowers have no more than 41% debt-to-income ratio and at least enough residual income to cover typical living expenses.
In case you still have questions about modular homes, you may contact Legendary Homes Inc in Jackson, Michigan. A representative will be happy to assist you. Meanwhile, you can check our modular home price sheets by signing up to our blog.
Topic: Modular Home Financing