Facts about FHA Loan Every Modular Home Owners Need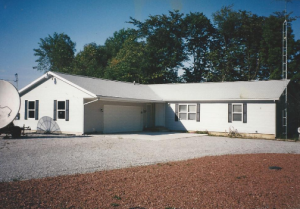 Here are some facts about FHA loan for modular homes.
An FHA home loan allows a low down payment
Conventional lenders usually require a 20% down payment; you can pay less but are then required to buy private mortgage insurance for the lender's benefit. That can add to your monthly payment.
FHA loans are easier to qualify for
Lenders who work with the FHA are willing to give you a break because the government is standing behind your FHA home loan. That gives first-time modular home buyers a real opportunity, as well as residents of disadvantaged neighborhoods, who can find obtaining a mortgage a real challenge.
FHA loan for modular homes has lower interest rates
In addition to lower down payments, FHA-guaranteed loans generally have lower interest rates. Since the FHA does not actually provide the financing or determine the interest rates of the loans it backs, the rate you pay for an FHA home loan will be negotiated with an FHA-approved lender.
FHA Loan can help you make home repairs and upgrades
An FHA loan or refinance is possible. To start, the Energy Efficient Mortgage (EEM) program can help you lower your utility bills by financing the cost of adding energy efficient improvements to your home. But other home improvements can be financed through an FHA insured loan, as well.
FHA loan has lower closing costs
Anyone that has purchased a home knows there are a lot of fees due at closing. Appraisal fees, inspection, credit report and broker fees and commissions, origination charges – it can be a mighty long list. While the FHA doesn't regulate or determine fees, the closing costs for an FHA loan are generally lower than with a conventional mortgage.
In case you still have questions about modular homes, you may contact Legendary Homes Inc in Jackson, Michigan. A representative will be happy to assist you. Meanwhile, you can check our modular home price sheets by signing up to our blog.
Topic: Modular Home Financing