Exterior and Interior Design of Modular Homes in Michigan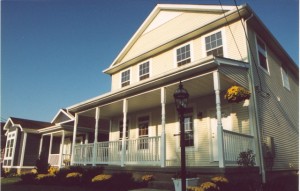 Modular homes are one that is built indoors in a factory-like setting and often subject to interior and exterior design modification. The finished products are covered and transported to their new locations where they will be assembled by a builder.
Construction of Modular Homes
Modular home constructions do not see the typical on-site delays that are predominantly caused by the weather. Modular homes must conform to specific rules, guidelines and building codes that often surpass those of traditional on-site homes. However, it is important to shop around. Not all companies that make factory-built homes are alike. There can be significant differences in quality, price and service.  As with purchasing or building any home, it is crucial to do your research.
Modular Home Design Limitation
Modular homes have no design limitations. You can create any modular style home you wish from a traditional center hall colonial to one that is Mediterranean in style.  You can add any style window or architectural detail that you desire. Nearly all host plans can be turned into modular homes, and you can therefore create your "dream home."
Modular Home Customization
Modular homes offer hundreds of personalized features that include but are not limited to: ceramic floors, solid surface countertops, various cabinet styles and wood species, exterior finishes, plumbing fixtures, etc. You can, essentially, customize your own home. It is important to note, however, the more complex the design and specs, the more money your home will cost you.
In case you still have questions about modular homes, you may contact Legendary Homes Inc in Jackson, Michigan. A representative will be happy to assist you. Meanwhile, you can check our modular home price sheets by signing up to our blog.
Topic: Modular Homes Customization