Cost of Changing the Exterior of a Modular Home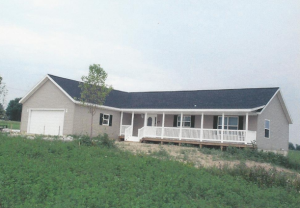 Modular home customization can give you all the features you want in your new home. You can change the roof, the windows, and even add new rooms for your prefab home. The question now is, how much is needed when the exterior features of a modular home are changed?
Base Pricing of a Modular Home Customization
Base pricing is a calculation based on the average bill of material and bill of labor for different types of modular homes. Legendary Homes, Inc. strives to provide a simple and understandable method for pricing custom and predesigned modular homes. The square footage of a modular home is a factor in determining the base price, however homes are not sold on a square foot basis. The square footage is approximated on exterior dimensions of individual modular units.
Factory Option Pricing for Modular Home
Base pricing is pricing for a modular home built according to the base specifications. Option pricing is pricing for factory items that are not included in the base specifications. Our individual customization program allows our customers to select their specific materials, products, design, and specifications. Common options include enhanced roof designs, customized kitchens, lighting, stairs, doors, bathrooms and moldings.
Site Option Pricing for Modular Home
Site option pricing is pricing for items that are built or provided on the job site. These are items that are not built or provided from the factory. Every site is unique and has different requirements. Site options pricing is based on engineering and zoning requirements, design and materials, machinery and equipment needs, and site labor. Items included in the site options are drywalls, driveways, clearing, hardwood flooring and septic systems.
In case you still have questions about modular homes, you may contact Legendary Homes Inc in Jackson, Michigan. A representative will be happy to assist you. Meanwhile, you can check our modular home price sheets by signing up to our blog.
Topic: Modular Home Customization