Testimonials
Thank You for checking Legendary Homes out.  We strive for customer satisfaction.  Following are testimonials from our customers who built modular homes.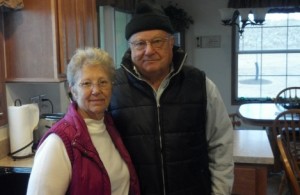 We are very pleased with our home, the builder, the carpenter, the dirt guy and the cement guys were all quality people and they did quality work. Changes that we requested were made with no fuss. Highly recommend them all.
Paul and Joyce Graham
10303 Briggs Hwy
Cement City, MI 49233

We now are the Happy owners of our Redman home and are very thankful to Todd Rutledge of

Legendary Homes

for his help.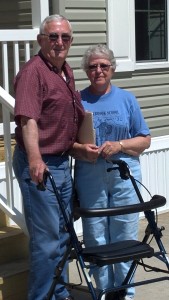 We first met Todd Rutledge from Legendary Homes of Jackson MI online while we were searching for a new home. After our first conversation with him, we felt that he was honest and trustworthy. These feelings were confirmed by another of his clients who let us see her home and told us of her experiences working with Todd.
Todd arranged a visit to the Redman Homes factory for us so we could see for ourselves how they are made and their quality.  Todd helped us thru the process of selecting what we wanted in our home.
He made himself available to answer our questions thru out this building process. If he didn't know all the answers, he found out and got back with us promptly.
Sincerely,
Burt and Mary Hooker
My New Home is Very Heat Efficient – Recommend Legendary Homes

My husband and I have known Todd many years.  When I was ready to get a home there was no doubt who I would call.  Todd is honest, caring and a Christian man.  I bought my home from Todd Rutledge of Legendary Homes.  He was helpful overseeing the work.
My home is very comfortable.  I buy propane in the spring for the year.  I never use it all.  There is always a carry over.
I recently was hooked up to dish.  The installer said the crawl space was great.  Much nicer than many.
I would recommend Todd of Legendary Homes to anyone looking for a new home.  Thanks Todd
Jennie Rader
Tecumseh, MI
Subcontractor Testimonial
To whom it may concern, my husband and I have been doing business with Todd Rutledge and Legendary Homes for about 13 years.  Todd has always been very prompt with payment and pleasant to deal with through each home we have worked together on.
He is very committed to satisfying each of his clients and makes certain everything is "just right". We not only have a great business relationship, but also feel privileged to call him friend.  Todd is passionate about his product and goes above and beyond for the customer.  I would have no trouble recommending Legendary Homes for all modular needs.
Sincerely,
(Todd) and Carrie Lyell
Constructive Development, Inc.
Legendary Homes Honest and Ethical
My husband and I have had the privilege of working directly with Todd Rutledge, at Legendary Homes in the construction of one of their modular homes, which we built for resale. My husband is a plumber/jack of all trades and I have been in the Real Estate and Appraisal profession for 30 years, so needless to say we have been "around" and have seen it all!
Before we decided to purchase a home from Legendary Homes we did a lot of investigating, shopping around and comparing. We had built a few "on site" stick built homes and even moved a home as well as a cabin, reset them on lots and sold them. To be honest with you there are less expensive "off site" homes out there, but after our in depth investigation none were as solid as what Legendary Homes had to offer.
Todd was always available at all times any time we had a concern and/or question. Even while on vacation with his family we could always get through to him… No matter where he was or what time it was he always answered his phone. Although we didn't always see eye to eye he usually knew what was best and how to resolve any issue or problem. And he was always honest and ethical about every single situation. That was several years ago and we still keep in touch with Todd in hopes of doing business with him again.  I would not only recommend doing business with Legendary Homes, but also Todd Rutledge!
Sincerely,
Linda Grider
Trails Landing, LLC
www.TrailsLanding.com
info@trailsLanding.com
Todd was full of information and it was great to see a CLEAN home! My husband is glad to hear that u can sub co tract everything out so there is no worry on our end if we choose to go that way. I really enjoyed seeing the pictures of the different styles of homes you have built.
Apr 30, 2013
Jennifer Plank
Answered all our questions about modular homes and the building process and had good knowledge, politeness and overall Excellent Representative. Good Job!
May 25, 2013
Richard Walter
Legendary homes put together a beautiful home for my wife and I in a lake community and 16 years later we are just as happy as we were the day we moved in. Thanks legendary homes. JG Hillsdale county
– jerry g g. 4/24/2014
A pleasure to work with. Good communication and answers any questions promptly.
– William W. 4/18/2014
Additional Testimonials from Previous Customers
Todd always was quick to get back to us when we called or emailed.
Rated Experience:  Above Average
Dave & Jennifer H  Camden MI
Great service.  Everyone was great to work with.  Would recommend you guys to friends.
Rated Experience:  Excellent
Laurie T & Dale P  Dundee, MI
Todd is on top of any problem that we have had!  Very Professional
Rated Experience:  Excellent
Andy M & Heather C  Addison MI
Any problems we had were resolved quickly & flowed smoothly.
Rated Experience:  Excellent
Bob & Brenda R  Manitou Beach, MI
[qrep-review id="1″]