Role of Legendary Homes Inc. in Designing the Interior of your Modular Home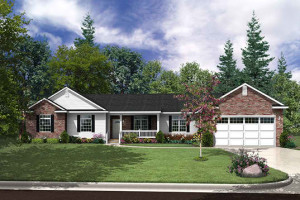 Today, building a modular home is still affordable, but with first-rate quality and a wide selection of creative designs. Legendary Homes Inc. is producing unique, custom designs for each of its standard modular home floor plans that were not possible a few years ago. But do we do it?
The following are our tasks to ensure we deliver the utmost interior design you have been meaning to see in your modular home;
Contemporary Modular Home Design
All manufacturers have an array of standard plans that are traditional in function and style. We supplement our standard floor plans with more modern modular homes and designs that could pass for a contemporary architect's creation. Many of them, in fact, have been created by architects, as that profession has begun to explore the possibilities of modular design.
Use of Technology during Construction Process
Our architects understand the parameters of modular building system technology. They are capable of creating almost any style of architecture or size home. In certain cases we use a hybrid of modular technologies combining stick-built and panelized construction to achieve the required high end look.
Well- Coordinated Building and Design Process
The design work begins with the dealer, but the modular manufacturer completes the engineering when it prepares production plans, which detail the actual construction of a house. The combined design and engineering services we provide together with our trusted manufacturer are substantially greater than what is provided by custom site-builders, who are usually small and without the necessary time and resources. When a customer needs detailed design assistance to construct a modular home, we help him through from the very start.
In case you still have questions about modular homes, you may contact Legendary Homes Inc in Jackson, Michigan. A representative will be happy to assist you. Meanwhile, you can check our modular home price sheets by signing up to our blog.
Topic: Modular Homes Customization