Buying a Modular Home Now Comes with a Landscaping Package
Are you looking for a landscaping package that goes along your modular home? Are you looking for a landscape professional who will give you big discounts in landscaping? If yes, you have to read these guidelines on landscaping first.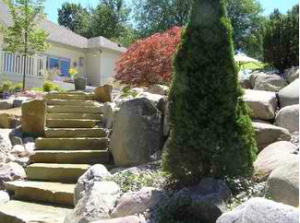 Cost of Landscape Architecture
Many assume that landscaping is only for the rich. That's definitely wrong for landscaping is generally inexpensive and affordable. However each landscape design costs differently. Landscaping experts said that the cost of your landscaping runs between 5 to 10 percent of the price of your home.  And simple landscape design would cost $500- $700, depending on the expertise of your landscape architect. A number of factors, such as your home's location, scope of the project and size of your yard, affect the cost of your landscape.
Difference of Quotes from Landscape Architects
Getting quotes from landscape architects is an effective way to compare the cost of your landscaping. This will also give you the power to make adjustments to your landscape design. In most cases, the cost of landscaping must not exceed the 20 percent of the total value of your home. In evaluating each quote, you must be keen in the architect's experience and credibility and should also ensure that you know and understand what is included in their services.
Hiring a Landscape Architect
When starting from scratch, a home owner must be aware that DIY landscaping may be more expensive. That is why it is recommended to hire a landscape professional, who can work with landscape planning, make a design and thoroughly monitor its building process. A landscape architect assesses your location and space, gathers your ideas on what design you'd like and inquire about your budget during your first meeting. Then, he will show you unofficial layout to present how your landscape looks like and how he'll be working on it.
Trusted architects see to it that your landscape is controlled, and assists in dispute resolution, which gives lesser mistakes. They ensure that your landscaping project is monitored from conception to completion. And they even make list of materials needed to create your landscape design a reality that are fitted for your budget.  Moreover, hiring a landscape architect to work with you landscaping project adds as much as 20 percent to the value of your home.
Modular Home with Landscaping Package
Legendary Homes, Inc. is one of the best general contractors, offering an excellent landscaping service to home owners. If your front yard needs additional life, or you're new home wants to impress the neighborhood, you can contact Todd Rutledge. He will help you in attaining your dream landscape. Just go to http://couponsusa.citydealsnetwork.com/legendary-homes to avail Legendary Homes' Spring Special Promo in Landscaping. We are only offering offering the landscape package to the next 5 who will purchase a modular home from us by May 31st.
"With its superior quality, energy efficiency, strong and budget friendly modular homes, Legendary Homes is one of the trusted modular home builders around Clarklake and Jackson Michigan for over 20 years of experience now. Legendary Homes helps in site location, acquisition of permits, excavation, foundation (including Insulated Pre-Cast Foundations), landscaping, breeze ways and other services needed to complete your home. As a company that prioritizes its customers, Legendary Homes allows you to customize your home. And most importantly, we assist in home financing by working with the top lenders in Michigan."
It's amazing news to start building your dream home, right?  "We make your dreams a reality!"